Nowadays, performance has become a necessary factor for web and mobile applications as the user strength is very huge for each application. Thus, verifying whether the product meets expected or required performance is very important. Thus, in this blog, we'll be discussing a performance testing tool JMeter along with the Future Scope and Opportunities of JMeter in 2022-
Jmeter is an efficient tool for performance testing that helps in testing both static and dynamic resources, discovering concurrent users on the website, and providing a variety of graphical analyses for performance testing that includes both load test and stress test of the web application. JMeter works at a basic level by simulating visitors to your application by allowing users to create and send HTTP requests to the server. Further, the server response data is collected, visually displaying statistical data for users in the form of charts and reports.
JMeter with its immense potential to test the performance of both static resources as well as dynamic resources, such as JavaScript, HTML, JSP, Servlets, and AJAX, has the ability to provide a variety of graphical analyses of performance reports. IT departments of several companies use it to execute performance testing, functional testing, and load testing of web applications. It is also capable of simulating a heavy load on a server by creating tons of virtual concurrent users to a web server.
Skills Required
In order to become a proficient JMeter testing professional, it is advised for you to possess the following abilities and skills-
Technical knowledge
Problem-solving ability
Understanding of user-behaviour
Scripting knowledge
Knowledge of CSS and XPath Selectors
Learning Outcomes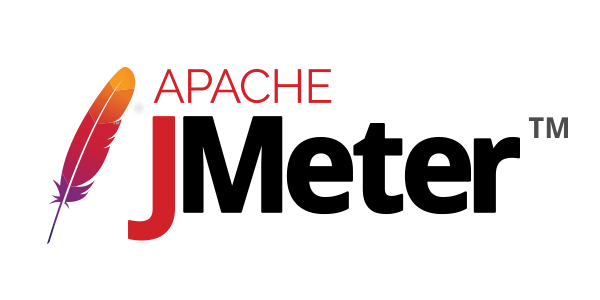 Learning JMeter testing helps you in-
Understanding the fundamental concepts of performance testing.
Defining performance risks, objectives, and needs to meet stakeholder requirements and expectations.
Understanding performance metrics and ways to collect them.
Developing performance test plans to achieve stated goals and objectives.
Roles and Responsibilities
As a performance testing professional, you'll have the following duties-
Understand the non-functional needs from business.
Analyze the business scenarios.
Design the workload model.
Execute performance tests.
Develop the test scripts.
Enhance the scripts.
Analyze the objectives of service level agreement.
Career Prospects
JMeter is a widely used performance testing tool that helps in testing both static and dynamic resources, discovering concurrent users on a website, and providing a variety of graphical analyses for performance testing. Even if there are no changes in software, an upgrade in hardware can lead to sub-optimal performance if the same parameters are used, and undoubtedly, the future for performance testing is always going to be eternal vigilance. So, the following are some in-demand JMeter professions that people with interest in performance testing can opt for-
Automated Web Applications Tester
Automated web application testers are the professionals who provide qualitative and quantitative feedback to the creative, engineering, and other teams throughout the process of feature development. They are responsible for the reliability of the products and releases and work continually on the improvement processes and policies in order to ensure that the best possible product gets shipped, and effectively design and develop automated UI tests with XCUI, Espresso, Robotium, KIF, etc.
Average salary- ₹4,20,000
JMeter QA Engineer
JMeter quality assurance engineers are the professionals responsible for writing functional test cases for new improvements and automating them, making sure entire application test coverage, understanding the needs, and providing estimations. Subsequently, work closely with business analysts, software engineers, and quality assurance analysts to triage reported software issues, and also identify test cases to improve the automation coverage.
Average salary- ₹7,27,286
JMeter Performance Engineers
Jmeter performance engineers are the people who plan, execute performance test scripts, and also report results for new features, along with modification and maintenance of existing performance testing scripts. They work closely with development team members, quality assurance analysts, architects, DevOps engineers, project managers, and operations in order to ensure the successful planning, execution, as well as reporting of the performance tests for new features.
Average salary- ₹20,00,000
Jmeter Automation Test Analyst
This job profile demands one to establish and evolve formal QA processes, develop and execute test cases, scripts, plans, as well as procedures. Such professionals are also required to test new and updated systems for bugs as well as other issues along with coordinating bug fixes with development and engineering teams.
Average salary- ₹11,90,036
JMeter QA Developer
JMeter QA developers connect with stakeholders in order to understand the purpose of the project and its functional requirements. They perform functional and automation testing of various web applications, set up an automation suites on the basis of requirements, business cases, and user stories. Moreover, they convert manual test cases into automation scripts and perform regression testing for manual as well as automation cases.
Average salary- ₹4,06,946

Getting certified in JMeter testing will empower IT professionals, engineers, testers as well as students to attest to their performance testing skills while working in a company. Thus, it is a skill-set worthy of gaining for anyone willing to work in the IT and software testing departments of companies. So, if you are looking for better job opportunities in 2022 and the coming future then you can definitely consider the above profiles in performance testing using JMeter, no need to worry about how to proceed further, as Vskills provides you with certifications to help you validate your skills and knowledge of project management.
Have a look at the following tutorial which would help you understand all that you need to know about this certification program and ideal ways to prepare for it. Moreover, you can try out the practice tests simultaneously so as to test your level of preparation and analyze your performance.

So, what are you waiting for? Get yourself certified in JMeter Testing with Vskills to start your career in this field!!