Entrepreneurship – Five Reasons why you should become an entrepreneur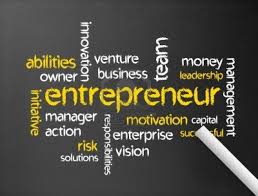 Why should you become an entrepreneur if it means commencing an exacting life which would involve enormous risk taking, low incomes, loss of sleep and sacrifice of social life? There would be many more reasons to deter you. Despite the uncertainties people are attracted to the business world because there are equally good reasons for taking a step towards your own start up. A few are:
Pride: When working for company, you will have superiors to whom you'll be accountable. But when doing business, you become your own master. While reaping the fruits of all your endeavors, you can proudly say 'I did this'. You earn the reward when people call you 'self-made'.
A story: As soon as people hear that you are an entrepreneur they'll want to know more about what you do and how you do it. You'll never know when you have become a renowned personality and journalists are after you for a half hour interview.
Posterity: If you are a doctor or engineer, your clinic or the research cannot be taken over by your children but if you have some business then they can expand it and your name lives through generations.
Chilled out lifestyle: If you want to sleep on a weekday, you can. You can plan out a trip whenever you want to according to your whims, you won't have to wait for holidays and other excuses. Life becomes fun since work load keeps reducing and the amount of money you make keeps increasing, with time.
Experiences: You cannot experience much while working in your cubicle. As an entrepreneur you'll have to deal with real life disputes and complications. Heading your own business will ensure that you are facing new challenge and experiencing something new, always.
These days many students want to work with startups rather than with MNC's because they would get better exposure and diverse learning experiences. Also they get more importance in a start up than in an MNC.
In this era of startups every third person who possesses knowledge about jobs will tell you a thousand reasons as to why the initial hassle becomes fun when ultimately you accomplish the zenith of success.
Click here for government certifications