24th August-2015- Black Monday – The third largest ever fall of the Nifty and the lessons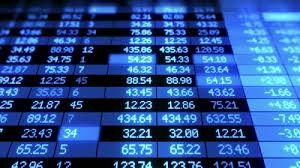 On this unfateful day,Sensex closed at 1,624 points down.Nifty ended at 7,809 level.The rupee went down to as low as 66.69 per dollar (the lowest since September,2013).The investors had to bear huge amount of losses.What were the reasons for this sudden fall of Indian market?Following maybe a few reasons for this dark day-
1)A weakened Chinese Economy-The Chinese market went down by 9% in trade marking its lowest since March.This happened because sentiments could not be lift even after legally allowing pension funds to invest in stock market.China had allowed its world's largest pension fund to be invested in the volatile market.There was a move by the central bank which further resulted in lack of liquidity and therefore market disappontment.China's shocking devaluation of Yuan further sparked fears that the world's second largest economy may not be as strong as it seems.The chinese index also dropped over 4%.
2)The drop at Wall Street-US markets recorded their steepest drop on 21st August,2015 since 2011.The reason was basically weakening of chinese stock market.Investors are afraid of paying high prices for stocks at a time when growth in earnings is very less,energy prices are tumbling and the US Federal Reserve may hike the rates.Increase in interest rates in US banks means that investors will pull out their funds from a developing country like ours and invest in US.
3)Oil prices at 6 year low-US crude oil and Brent futures hit their fresh 6 year lows as investors were still worried about weak demand and surplus supply due to a weak Chinese economy.
4)Selling by foreign investors-While there were concerns over Chinese economy and erosion in value of rupee,the foreign investors pulled out nearly Rs.2,000 Crore from the Indian stock market since August beginning.There was an estimated net outflow of Rs.1,864 crore.Investors are also worried that GST bill will get delayed as it was not passed in monsoon session of parliament.
5)The Greek crisis-The Greek prime minister,Alexis Tsipras resigned and there was a call for new elections.This further added to the uncertainty of the investors.The opposition has decided to form a new party to contest elections in Greece.
6)Some other reasons- The continuous decline in exports can be one of the reasons because it will increase the country's trade deficit.Below average monsoon can also be a reason less rain hampers agricultural production which leads to increase in prices and inflation.
Click here for government certification in Accounting, Banking & Finance