Economy picking up and rural demand on the uptick ,says RBI's Rajan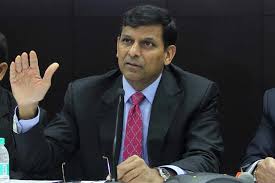 Reserve Bank governor Raghuram Rajan has said that there is a pick-up in the economy and expressed hope that rural demand will get stronger if the monsoon improves. Excerpts from an interview with the RBI chief. . .
ON ECONOMY: We do believe that there is a pick-up. RBI continues to watch the progress of monsoon to assess the overall impact on inflation as well as global developments. You may see rural demand coming back more strongly, and that would be a tremendous bonus to the economy relative to where we are.
ON CHINESE DEVALUATION: Chinese devaluation is a worrisome trend. The move to devalue the currency and protect its stock markets raise questions about 'true strength' of the world second largest economy. Moves like these, where countries devalue currencies due to low demand, can lead to a "free for all" at the global stage.
ON PAYMENTS BANKS: Payments banks and small finance banks will help deepen financial inclusion in the country. It will complement universal banks. Payments banks will help reduce costs for customers.
MEANWHILE, RBI CLEARS 11 PAYMENTS BANKS. WHAT ARE PAYMENTS BANKS?
●RBI has cleared 11 entities,- including department of posts, top conglomerates such as Reliance Industries and Aditya Birla Group, telecom giants like Airtel and Vodafone, and a number of tech and finance companies- to set up 'payment banks'.
●Unlike 'universal banks'-as regular banks are called-payment banks can accept deposits upto Rs 1 lakh only and cannot grant loans.
●They can only deposit their money in government bonds. They can issue debit cards, but no credit cards. Other than this, they can provide all services of a universal bank.
●WHAT DOES IT MEAN FOR CUSTOMERS?
The service charges will come down and and here, the requirement of minimum monthly/quarterly balance is unlikely to be applied.
STATE OF INDIAN ECONOMY
●The government has been targeting growth to come at over 7.8 per cent for the fiscal and gradually accelerate further to close to double digits.
●RBI had also cut its growth projection in the June policy statement to 7.6 per cent , and maintained it in August month review.
●India's factory output grew 3.8 per cent in June compared with 2.5 per cent a month ago.
Click here for government certification in Accounting, Banking & Finance