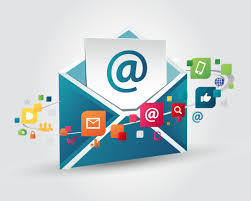 It is essential marketing and advertising sometimes take the connection to a personal level with customers. Many B2B and B2C businesses try achieving this through email marketing. We can see this through our everyday promotions we receive via emails. Sometimes we tend to delete them, but many a times they have been successful in apprising us of better deals and offers.
One might wonder that emails might have become a little old fashioned. But by 2016, it is predicted that the total number of email accounts will be over 4.3 billion.  Looking at this staggering number, email can be said to be still alive and kicking.
Also, emails hardly cost any money. Advertisements on televisions might cost the brand a bomb. Filming and execution costs double that amount. Newspaper and online advertisements might require a little less monetary and physical efforts. Emails require the least amount of effort and money in comparison.
Emails also give the brand a better understanding of what the users like. For example 73% of the users click more on email links with discounts. There is a feedback mechanism here. Brands can know what links the users are clicking on. This feedback mechanism is absent for TV advertisement or newspaper ones
Writing a better email also is easy to master. There are a few tips like writing better subject lines, to hook consumers for starters; brevity might be another. More than 40% of companies have specific email teams. It is crucial to build a strong email team .They can even communicate back with customers. As it is already mentioned, personalized email helps in developing a better relationship with the customer. Also, email has known to induce chain reactions in that the recipient searches for the brand online and might buy remember the product the next time he goes shopping as he stays in touch on a daily basis since generally email is the first thing a working employee opens during his office hours. They might even spend more as customers who receive emails tend to spend 138% more than those who don't.
Click here for government certification in Digital Media