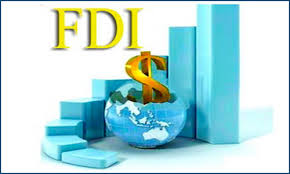 Recently I came through a news on FDI that there are meeting going all around on allowing 100% e-commerce (B2C) in the Indian Markets. India is also under pressure from Washington and Tokyo to relax its FDI policy for e-commerce. But I ask why should we open when China and Japan have yet not initiated the same.
Hence, the question that is arised is that do we need the FDI in our country or not? This is a very debatable topic. My opinion differs from Sector to Sector. Till date, we have investment in Tertiary Sector mostly like in Asset Reconstruction Companies, Civil Aviation, Courier Services, Private Sector Banks, Single Brand Retail, Tea Plantation, Tea Plantation, Tourism(all these have 100% FDI) etc. I feel FDI in Tertiary sector should be minimized. The disadvantage of FDI in this sector is that firstly it does not provide that much amount of employment as much it has the potential if it is introduced in Secondary Sectors. Secondly, if we want to move towards the aim of a developed country we need to expand our Manufacturing Sector. Thirdly, there is low cost of investment in this sector and higher profits and all profits goes back to foreign country. If we see an example then our neighboring country, China has a $59.1 billion FDI Investment out of which maximum is added up by manufacturing-'MADE IN CHINA'.
Hence, We need to now shift our focus to Manufacturing Sector and Primary sector. We do have 100% FDI in Agriculture. Our aim of 'MADE IN INDIA' can be boosted by introducing FDI as we have less no. of high investors in the country, Hence, FDI will bring Money, Employment and hence bring development in our country.
Therefore, FDI is not bad for our country only we have use it's good sides in our favor in to order to make India a developed country.