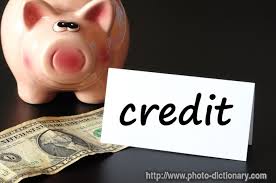 Credit:
Credit means any arrangement, however named or described, that is irrevocable and thereby constitutes a definite undertaking of the issuing bank to honour a complying presentation.
Complying presentation means a presentation that is in accordance with the terms and conditions of the credit, the applicable provisions of these rules and international standard banking practice.
—Under an import letter of credit, importer's bank guarantees to the supplier —that the bank will pay mentioned amount in the agreement, —once supplier or exporter meet the terms and conditions of the letter of credit.
—LCs can be on DP or DA terms. DP LCs are also known as sight LCs.
—The issuing Bank will part with the documents against payment or acceptance as per LC terms.
Types of credit:
Revocable
Irrevocable
Revolving
Clean
Documentary
Standby
Buyers Credit:
—This is an alternative and popular means for import payment which combines features of finance also.
—Buyer's Credit refers to loans for payment of imports into India
—arranged by the importer from a bank or financial institutions outside India.
—Based on letter of undertaking of Importer's bank, Overseas bank credits the nostro of the importer's bank
—which in turn uses the funds to make payment to the Suppliers bank against the import bill.
Credit involved in Imports:
—Documents against Acceptance in Documentary Collection or under LC and also in Buyers Credit, the importer makes payment after availing certain credit period, say, 30, 60, 90 or 180 days.
—The supplier or his Banker is out of funds during this period.
—This involves payment of interest cost by the importer.
—Interest is linked to LIBOR and the creditor will add his margin.
—Typically it will be 3m/6m LIBOR + 350 bps.
—If 3m LIBOR is 0.23560%, interest rate will be 3.73560%. Rates are annualised.
—Importer has to reckon with this while computing his landed cost.
Click here for government certification in Accounting, Banking & Finance