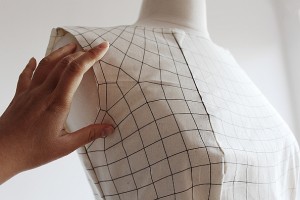 It was the year 2014 when the Prime Minister of India Shri Narendrabhai Damodardas Modi gave the slogan of Make in India from Red Fort in his 1st Independence Day speech. Since then many initiatives have been taken for easing out doing business in the country and many important legislations and reforms are being brought about continuously by our government and there are significant positive signs towards the revival of the Indian economy although the world economy is not in a very good state and is experiencing slowdown due to many geopolitical reasons. The Indian economy meanwhile is growing at an impressive 7-7.5 percent and is ahead of their neighbors and global manufacturing hub China and is rising ahead in a steady manner.
There has been special focus on skill development by the government and a new ministry itself has been created for it to help promote vocational training to underprivileged people and other people who have not had adequate opportunities for higher education but who are skilled in some unique way and can prove to be of great importance to some industry or company and can help in becoming assets to the nation by contributing their bit for the country.
In our country of 125 crore people it is a national shame that even the idols of Gods that we worship at our homes daily most of them are not made in India but made in China. One can very well look it up behind the idol.
Textiles, automobile, agricultural, defence, technology and many other sectors are being focused on for indigenization and making our country a global manufacturing hub for the whole world which will reduce our imports and increase our exports and therefore help in boosting our GDP and helping people get more jobs and help build a prosperous nation with alleviation of the poor and unprivileged.
One sector which has not got its due share of limelight and is in the danger of losing this golden opportunity of getting world recognition for India is our Fashion and Design industry. Our country has world famous fashion designers in Tarun Tahilani, Sabyasachi, Ritu Beri, Manish Malhotra and many others. The National Institute of Fashion Designing and many other renowned fashion institutes are every year producing thousands of highly talented fashion designers who are highly skilled and have great calibre in this field.
But the sad part of the story is our fashion designers are seen only using costly fabrics in all their dresses and a negative notion that is generated about them is that they are only for the rich and privileged class in our country and their designs and dresses are only worn by rich people and not even touched by common people of this country. It is high time that our fashion industry must stand up for themselves and the nation and involve with the common people more and connect at the very grassroot level and change this notion about them.
This idea if taken seriously and implemented properly can cause revolutionary change in our country as these fashion designers should connect with our people living in our villages and small towns. They should not anymore limit themselves to costly fabric anymore and instead use their designing abilities to make dresses for the common people that are fashionable as well as affordable by using natural fabric and materials that are available to people from all economic backgrounds.
But in doing all this they should select their designs carefully and in no way end up creating undue controversy as India with its vast cultural diversity still has many communities and sects in small towns and villages with not as open mindsets as people living in cities have due to the lack exposure to the modern world and being uneducated. So these designers should create designer affordable clothing while keeping in mind our societal and cultural traditions and respecting them.
It is known that we do still export clothes to other countries but it is at a very small scale and is not worthy of its potential but with this idea I think it will help in creating worldwide demand of our affordable and innovative clothing.
It is my dream that one day in all countries there are clothes sold with MADE IN INDIA printed on their tags. I am sure that every Indian shares this dream with me and this dream will be fulfilled one day and the world shall wear our clothes and designs.
– Samrat Banerjee