In the 21st Century, modern business organisations no longer work in isolation. Their activities have an effect on consumers, shareholders, suppliers, employees and the society at large. Corporations depend on the society and draw from the society in the form of roads, educated workforce, railways, electricity, water resources and land. Thus, it is their duty to contribute to the society too.
Thus, the main objective of corporations is no longer profit maximization. In today's age of corporate ethics development it is the responsibility of organisations to properly utilize the resources for the development of the community. There is a pressing need to focus on accountability on the part of corporations not only on what is important for the shareholders but the society as a whole. This is what has led to the emergence of Corporate Social Responsibility (CSR).
Corporate Social Responsibility is a model or form of corporate self-regulation whereby a company is responsible to itself, its stakeholders and to the community. According to CSR a business needs to incorporate various social, legal and environmental concerns in its operations and culture and be 'socially responsible'. Mahatma Gandhi said that "Wealth created by the society has to be ploughed back into the society".
The emergence of ethical business and social responsibility of business came from U.S.A. and Europe in the 1990s and 1980s from the campaigns run by pressure groups such as Friends of the Society and Greenpeace that are dedicated to protect natural resources and create a sustainable environment.
Indian lawmakers have also given due importance to the concept of CSR. In fact, India is the first country which has made CSR mandatory for companies in an amendment to the Companies Act, 2013. It is gratifying to know that a number of Indian companies have taken a step towards the development of the country. Some of these companies and their efforts are as follows: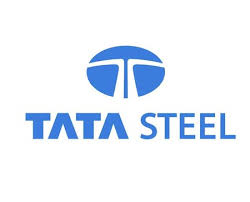 Tata Steel Ltd. Formerly known as Tata Iron and Steel Company (TISCO) was founded by Jamshetji Tata is an Indian multinational steel-making company headquartered in Mumbai, Maharashtra. Since its inception, the company has been a brilliant example of social responsibility. It was the first company in India to incorporate social responsibility towards its customers and the society in its Articles of Association and the first one to set up a social audit committee in 1979 for measuring social performance.
CSR EXPENDITURE OF TATA STEEL
| | | | |
| --- | --- | --- | --- |
| YEAR | 2015-16 | 2016-17 | 2017-18 |
| ACTUAL CSR (IN CRORES) | 204 | 193.61 | 231.62 |
| PRESCRIBED CSR (IN CRORES) | 150 | 115.80 | 85.62 |
Some of the CSR schemes undertaken by the company are as follows-
1000 SCHOOLS PROJECT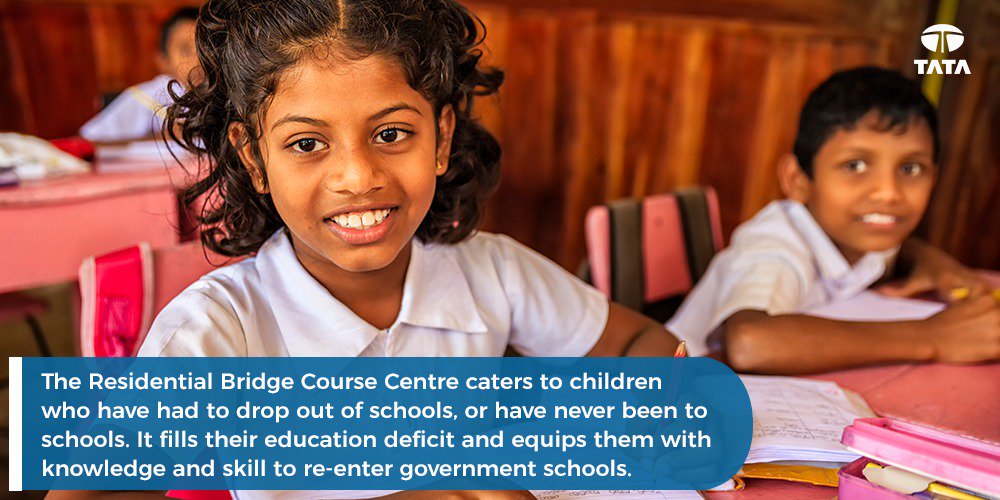 Tata steel had started the thousand schools project in September 2014 with the aim to revitalize primary education in six administrative blocks in three districts of Odisha, 5 of which are Educationally Backward Blocks (EBB).
The project is based on the Right to Education model and its core objectives include ensuring that every child gets primary education, improving the quality of education in government schools and improving governance of schools through School Management Committees and gram panchayats.
A press release by Tata Steel stated that the project has succeeded in making 68% of the habitations it covers in the six blocks child labour free zones. Moreover, 40,000 children have been helped to overcome their learning deficiency and about 1.5 lakh have been reached across of which 98,000 have been directly benefited. With the help of The Hans Foundation the programme is also being implemented in 2 blocks in Jharkhand, changing the lives of another 50,000 children.
PROJECT MANSI
Before its commencement, the Infant Mortality Rate in Seraikela was 60 per 1000 live births. The Neonatal Mortality Rate was also very high with children dying within 28 days of their birth. This was due to inadequate public health services and lack of awareness among the people. Also, the scattered villages in the hilly terrain made the region inhospitable.
In this project, training was given to the "sahiyas" in the field for maternal healthcare and newborn care to check newborn deaths. They were well equipped and graded according to their performance in the field. This project was unique and one of a kind in the sense that it overcame the terrain barriers and succeeded in empowering and developing a self- sufficient Sahiyas who a pregnant woman could turn to in the time of need.
Over the period of five years the Neonatal Mortality Rate has been reduced by 61.2% and the Infant Mortality Rate by 63.1%. MANSI has been implemented in 1,686 villages of Jharkhand and Odisha and now covers 2.2 lakh households in that area.
MISSION 2020 FOR AGRICULTURAL DEVELOPMENT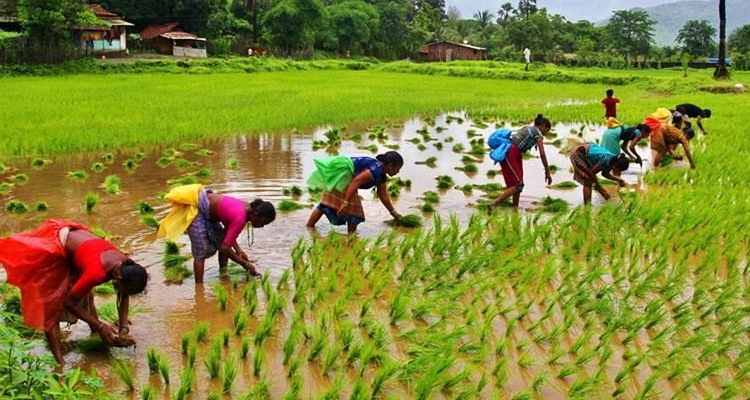 Tata Steel has been working towards the mission 2020 for agriculture development to address poverty and food security issues by drastically increasing the income of poor farmers. The programme has been initiated with the objective to increase agricultural income of 7,000 households in the eastern state of Odisha. It aims to do so by increasing the efficiency of tribal farming communities by giving them skill base training and improving the productivity of the land through modern techniques of irrigation, wasteland development, horticulture and dry land farming.
For this, the formation of various self-help groups was critical. The programme also promoted women self-help groups to implement the project. The project was successful in converting monsoon dependent agricultural land to a three cropland through the establishment of irrigation systems. The project aims to convert 3000 acres of land to three crop lands thereby reducing dependence on rainfall and increasing the income sustainability. Apart from this, ponds and other irrigation facilities have been developed for the benefit of over 344 farmers. About 60 acres of wasteland has been brought under cashew, mango and lemon plantations in association with the National Horticulture Mission and approximately 500 farmers have benefitted from vegetable cultivation of 60 acres of land.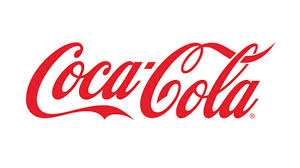 Coca-Cola India is one of the leading beverage companies of the country, offering its consumers a wide range of beverages. In 1977 they withdrew their operations from the country however, since their return in 1993 they have captured a large market share in the industry. The company is a staunch advocator of sustainable development and has consistently worked towards solving issues of water supply, sanitation, environmental pollution and empowered women to stand up for themselves. The Coca-Cola Foundation, a subsidiary of the company was launched in 2007 and is dedicated to building sustainable communities across the country. It has already joined hands with the most prominent NGO's of India such as Self Employed Women Association (SEWA) along with institutions such as IRRAD and FORRAD.
CSR EXPENDITURE OF COCA-COLA
| | | | |
| --- | --- | --- | --- |
| YEAR | 2015-16 | 2016-17 | 2017-18 |
| ACTUAL CSR (IN CRORES) | 14.37 | 13.68 | 14.03 |
| PRESCRIBED CSR (IN CRORES) | 11.90 | 13.47 | 14.81 |
Various projects undertaken by the company are as follows:-
ALAG KARO HAR DIN TEEN BIN
The project aims to sensitize the residents towards the objective of building an efficient waste management system through simple and easy solutions such as segregation of wet and dry waste and recycling. It was launched by the Coca-Cola Foundation in January 2017 in Gurugram in partnership with Tetra Pak, NGO Saahas and GIZ. The programme works in close coordination with the Municipal Corporation of Gurugram under its "open waste free" initiative. Gurugram creates approximately 600 tonnes of solid waste which is not being handled efficiently and thereby creating an adverse effect on the environment. If this waste is segregated at the source itself, that is at homes and offices it can be recycled and reused. The Ministry of Environment, Forest and Climate Change has mandated that waste is to be segregated into three categories i.e. wet, dry and rejected waste.
The project aimed to achieve the following:
9000 households in 60 selected areas had to segregate the waste at source.
Collaboration with 50 schools and 50 commercial outlets to create awareness about waste management systems and recycling
Reaching 150000 people by creating public awareness.
Preventing waste from being dumped in landfills that is polluting ground water and eliminating burning of waste.
VEER
The "VEER" campaign has been undertaken by CCIPL in partnership with CNN IBN, The Being Human Foundation along with American Indian Foundation. It was formed to give the differently abled people of the country a chance to be heard and an opportunity to fulfill their dreams and ambitions. The major focus of the campaign was to provide these people with employment opportunities and create dignified livelihoods through skill training. It was in the form of a digital initiative with Salman Khan as its ambassador. It trained over 1000 PwDs and provided jobs to 573 Pwds within 15 months of its initiation.
SUPPORT MY SCHOOL CAMPAIGN
Support My School Campaign aimed to provide adequate sanitation amenities like washrooms and other facilities to educational institutions. Several institutions across rural India lack even the basic requirements that children must be entitled to because of non-availability of funds. This Coca-Cola NDTV campaign with its partners has not only build infrastructure at schools but also created a sense of ownership and responsibility among teachers. The teachers and management now take actions amongst themselves to solve obstacles such as power shortage. This campaign has created a difference in 3,72,919 lives across the country.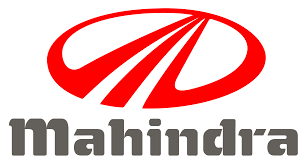 Mahindra and Mahindra is an Indian multinational car manufacturing company that was established in 1945 as Mohammad and Mahindra. It has presence in more than 100 countries and is employing over 2,40,000 people currently.
CSR EXPENDIDURE OF MAHINDRA AND MAHINDRA
| | | | |
| --- | --- | --- | --- |
| YEAR | 2015-16 | 2016-17 | 2017-18 |
| ACTUAL CSR (IN CRORES) | 84.95 | 83.30 | 81.97 |
| PRESCRIBED CSR (IN CRORES) | 84.95 | 83.30 | 81.97 |
Some of the company's CSR initiatives are as follows
MAHINDRA PRIDE SCHOOLS
Since their inception in 2007 these schools have been empowering and educating youth from socially and economically weaker sections of the society to enable them to get employment opportunities. The schools provide end-to-end vocational training in the fields of Hospitality Craft, Sales, Information Technology Enabled Services and Retail Customer Management. There are 9 schools located across the country that have trained 26,647 students as of December 2017 and the job placement across all batches is 100%. In FY18, 41,687 students were also trained through Mahindra Pride Classrooms which provide 40-120 hours of training to final year students covering life skills, aptitude, English etc.
LIFELINE EXPRESS
The Lifeline Express or Jeevan Rekha Expess is the first hospital train of India that started in 1991. The company has regularly partnered with Impact India Foundation to sponsor Lifeline Express which provides communities in remote rural areas access to healthcare facilities. The lifeline express was started to provide on- the- spot diagnostic, medical and advanced surgical treatment for preventive and curative interventions. Over 91,000 people have benefited from this.
PROJECT HARIYALI
Launched on October 2, 2007 with the aim to add 1 million trees to India's green cover every year this project has gained momentum with the stakeholders of the company who are undertaking the plantation drives across the country to surpass the annual goal of planting 1 million trees. They have succeeded in planting over 15 million trees in India to combat the problems of climate change.
SWACHH BHARAT SWACHH VIDHYALAYA PROGRAMME
Aligned with the government's 'Swachh Bharat Abhiyan' the programme has been successful in constructing 4,597 toilets 1,171 government schools across 11 states and 104 districts. Besides maintaining the facilities for 12 months the Mahindra Group is also carrying about training programmes to bring about behavioural changes in girls, parents and school authorities towards more hygienic practices.
WARDHA FARMER FAMILY AND KRISHI MITRA PROJECT
This project supports small and marginal farmers by training them in effective farming practices including soil health, crop planning and creating models for farms with bio-dynamic farming practice with the aim of increasing crop productivity. The Krishi Mitra project was implemented by Swades Foundation and had the budget of INR 5.47 crores and benefitted 49,635 farmers.
PROJECT NANHI KALI
The project is jointly managed by Naandi Foundation and the KC Mahindra Education Trust. Its main objective is to provide 10 years of quality education to the girl child from economically backward section of the society. The founders of this project believe that educating girls will have a positive impact in the long run and will help abolish social evils like dowry system and child marriage. In FY18 the project supported 1,43,992 girls and 25 centers across the country through which young girls received training in finance, computer education etc.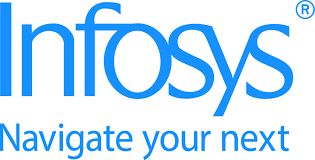 Infosys is a global leader in next generation technology services and consulting that is currently headquartered in Bengaluru. Infosys Foundation was established in 1996 as a not profit trust to support the company's initiatives. The foundation is devoted to the cause of the destitute, the rural poor, the mentally challenged and the economically backward sections of the country.
CSR EXPENDIDURE OF INFOSYS LIMITED
| | | | |
| --- | --- | --- | --- |
| YEAR | 2015-16 | 2016-17 | 2017-18 |
| ACTUAL CSR (IN CRORES) | 202.30 | 289.44 | 312.60 |
| PRESCRIBED CSR (IN CRORES) | 256.01 | 287.42 | 310.25 |
BIOMASS COOK STOVE PROJECT
Infosys has consistently directed its efforts to reduce environmental pollution. To achieve its objectives the company provided biomass cook stoves to 37,200 families in the Gangam district of Odisha, a project that contributes to 11 out of the 17 United Nations Sustainable Development Goals. These cook stove use 50% less firewood and burn smoke free. These stoves address the household health problems that were caused due to smoke and contribute to climate change mitigation by reducing CO2 emissions by 2 lakh tonnes. The company is also going to help to maintain these stoves to ensure effective use of them for several years. This programme was later introduced in the Kopal district of Karnataka also.
MID DAY MEALS
The company believes that a hungry stomach has a direct correlation to drop-out rates in Government schools. In partnership with Akshaya Patra Foundation the company has constructed a mega centralised kitchen at Kandi Village to provide mid-day meals to over 1 lakh students in the region and cater to the needs of Anganwadi children.
RURAL DEVELOPMENT PROJECT
The Infosys Foundation works with the local administration of cities to undertake rural development projects such as construction of road, drainage facilities and providing electricity. The foundation has donated INR 40 crore for rural development and livelihood projects such as spreading awareness about sanitation, hygiene, vocational training and entrepreneurship.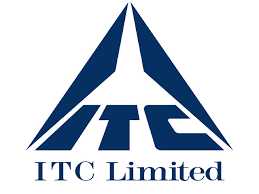 ITC Limited is a multi-business conglomerate that has a presence in the fields of FMCG, paperboards, packaging, hotels, IT and agriculture business. The company has made extensive contribution to the national cause of livelihood creation and has helped empower farmers and educate rural children, thereby increasing rural income.
CSR EXPENDIDURE OF ITC LIMITED
| | | | |
| --- | --- | --- | --- |
| YEAR | 2015-16 | 2016-17 | 2017-18 |
| ACTUAL CSR (IN CRORES) | 247.50 | 275.96 | 290.98 |
| PRESCRIBED CSR (IN CRORES) | 246.76 | 275.27 | 290.47 |
SOCIAL FORESTRY
The 'greening of wastelands' initiative of ITC that it seeks to achieve through Social Forestry Programme has covered 2.95 lakh acres of land in about 4,900 villages and impacted over 1,09,000 poor households. This is a part of Social and Farm Forestry initiative that has planted trees in 6.83 lakh acres to date and generated employment for 124 million people. Additionally, the initiative has also led to the regular availability of fuel wood and pulpwood in Andhra Pradesh and contributed meaning towards creating carbon sinks for tackling climate change.
WOMEN EMPOWERMENT PROGRAMME
ITC's believes that economic development of women transforms them into powerful agents of change. Women are provided with financial assistance and vocational training so that they are employable. ITC also aims to enhance marginal female farmer's knowledge about modern agricultural practices and make agriculture more inclusive. The company targets Ultra poor women with the objective of mainstreaming them socio-economically over a period of time. It has been successful in generating sustainable economic livelihood opportunities for 61,000 women and 21,000 ultra-poor women have access to sustainable sources of income through non-farm activities.
PRIMARY EDUCATION
ITC's primary education programme aims to address the inferior quality of education and training provided in schools in rural areas. To strengthen these schools it aims to reduce the number of dropouts, increase the enrolment rate and improve learning techniques. Under this programme ITC provides infrastructure facilities to government schools ranging from classroom equipment to sanitation and health facilities. The Reach India Plus initiative was introduced in partnership with Pratham NGO in 2011 to help children between the ages of 6-14 to read, write, listen and speak. The programme reached 46,891 children during FY18 and 5.70 lakh children in total.162 government primary schools were provided infrastructure facilities and 351 school management committees were strengthened.
HEALTH AND SANITATION
Rural India has been facing he herculean task of eliminating the practice of open defecation. It is a serious problem because it pollutes the environment and causes various health problems. ITC's Health and Sanitation initiative addresses this grave issue by building low cost family owned washrooms in the catchments of its manufacturing units located in rural areas. Intensive awareness generation programmes that are specifically designed for the target audience combined with compulsory contribution from the participating families ensure sustained usage levels of constructed toilets. The programme has been successful in constructing about 32,000 low cost sanitary units till date.
WELL-BEING OUT OF WASTE INITIATIVE (WOW)
ITC's waste recycling and resource conservation project WOW was developed to create larger environmental and societal value through collaborative action. The programme has been executed in major cities across the country including Hyderabad, Delhi, Bengaluru and Chennai. 50,196 tonnes of dry waste has been collected from 562 wards. The programme has reached 77 lakh citizens, 33 lakh school children and 2000 corporates since its commencement and has provided employment opportunities for 14,500 waste collectors.
CSR is gaining momentum in India and now is an integral part of businesses. India's top 100 companies fully disclose their CSR initiatives in their annual report and spent more than the prescribed value on CSR activities. Maharashtra, Uttar Pradesh, Tamil Nadu, Karnataka and Odisha account for 32% of all CSR initiatives underway in India. The total expenditure on CSR increased from INR 4,708 crore in 2014-15 to INR 7,424 crore in 2017-18. These CSR initiatives are a major driving force for collaborative growth and development at business and societal level but the country's most backward districts are still deprived.