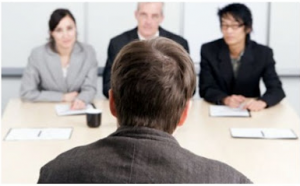 Q 1. Tell me something about yourself?
Ans: I am smart, creative, hard working, dedicated and self-motivated.
Q 2. How has your experience prepared you for your career?
Ans: Apart from the discipline and foundation learning gained through the courses, the project reports and presentations have prepared me most for my career. Also I have gained self-esteem, confidence, and problem-solving skills by internships that I have done so far. I also refined my technical writing skills and learned to prepare professional documents for clients.
I have also worked on multiple projects for different student organizations which has helped me build time management and efficiency skills together with developing leadership, communication, and teamwork abilities.
Q 3. Describe your dream job.
Ans: I would like to work in a warm environment with individuals working towards team goals. Most important to me is an atmosphere that cultivates quality, honesty, and integrity.
Q 4. How was your experience with your seniors in the past?
Ans: I have been fortunate enough work with some wonderful supervisors who have constantly guided me and encouraged me to perform better. I shall really cherish my association with them throughout my life.
Q 5. Where do you see yourself five years' down the line?
Ans: I will be serving in supervisory/leadership roles both at work and in professional/community organization(s).
Q 6. How are you different from other applicants?
Ans: My diligence and self motivation skills has proved to be a valuable assets to my previous organisation. My self-teaching abilities will help in minimizing overhead costs, and my industriousness at targeting needs without prompting will set me apart from others. Additionally, one thing that has always set me apart from my peers are my broad interests that has always helped in providing diverse viewpoints.
Q 7. Which type of an organization do you wish to work for?
Ans: I am looking to work for a company that values quality, ethics, and teamwork.
Q 8. Do you have plans to study further?
Ans: Yes, but not immediately. I plan to continue part time with either an MBA and some government certification, depending on which will be more beneficial to my work.
Q 9. How would your seniors well describe you?
Ans: Someone who knows me well would describe me as a sweet, down-to-earth, smart, hard-working, and conscientious person.
Q 10. What are your strengths?
Ans: My ability to handle difficult situations and push myself hard to achieve the desired goal have helped me to excel throughout my life.
Q 11. What are your weaknesses?
Ans: I try to do too many things, leaving little time for myself but I am working on creating a work-life balance. I am also working on improving my public speaking and presentation skills.
Q 12. Have you faced any difficult situation in the past and if yes, how have you handled them?
Ans: The primary motive of the interviewer is to know how you worked with a team of people to solve a problem and to test your critical thinking skills. The interviewer also wants to know your definition of "difficult" and how you handled a given situation.
This question will help you in displaying your creativity and problem solving capabilities. You should be ready with one of such stories that will make you look good. Avoid co-worker related problems as it will create further a list of questions.