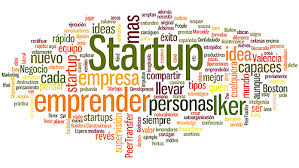 Zivame- Founded by Richa Kar, Zivame is an online lingerie retailer that has been designed to make undergarment's shopping very comfortable for women. It consists of wide range of lingerie which women have never ever seen before and that too in all the sizes, including the extreme ones. Zivame even personally helps the bride in buying the most stylish and the correct innerwear for her wedding. All the big brands are very excited about working with Zivame.
Suno khabar– Due to the increased pace of life, we do not have time to go through the newspapers or even read the news notifications of the e- newspapers that come up on our smartphone screens. So why not make productive use of the time we otherwise waste while commuting, by catching up on the daily news. This app reads out your favorite news to you in human voice. Just scan the headings quickly and create a playlist. There is also a special feature that allows you to regulate the speed in which the news is read out to you. This is the first startup, launched about two months ago, that has impressively converted the written news articles into a human audio format.
Crownit- This app gives you deals and cashbacks on spas, salons, bars and restaurants. What you have to do is upload a picture of the bill and they add crowns worth some percentage of your bill in your crownit account. Each crown is worth a rupee which can be redeemed as vouchers of flipkart, amazon, and other online shopping sites. Over 2000 restaurants, which give generous cashbacks are covered. There are no hidden costs but infact you can earn more by inviting your friends. It helps the retail stores in increasing their footfall and getting more business too. This stunning app was released in June 2014.