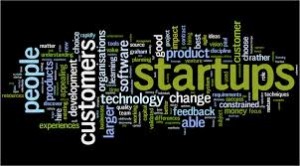 Roomstonite- This is a Bengaluru based startup that helps you find good quality and rooms at the last minute easily. In just a few steps you can make a reservation from anywhere, anytime and that too within your budget. It takes care about your trivial needs such as your pillow preference in your room too. There are around 2200+ hotels situated in 275+ cities listed on this app. All the details pertaining to the facilities and charges of a hotel are listed in one page, which makes browsing more comfortable. This startup has been placed intelligently amidst the present lifestyle in which people prefer to use smartphones and do things on- the- go.
Boxmyspace- The idea of this startup is to expand your storage space. Whatever you do not want now can be stored at Boxmyspace's facility at minimal charges. Safety is ensured by monitoring through CCTV cameras 24×7. You also get pictures of all that you have stored from time to time so that you can keep an eye on your stuff. They get boxes at your place and help you pack. Not only this they promise the delivery of your goods within 24 hours as and when you demand it. You can store everything ranging from your old sports equipments to sofas to clothes that you would require in the next season only and anything else that you can possibly think of. This is absolutely a remarkable, out of the box idea.
Jetsetclean– It is an on demand laundry and dry cleaning service. It picks up your dirty clothes from your doorstep and delivers the washed and properly ironed clothes back to you within 24 hours. The pickup and drop timings are scheduled according to your convenience. The finest professional service is guaranteed at affordable prices for all. It facilitates a very hassle free and time saving procedure.