Union Budget 2017 AnalysisBudget 2017 Highlights: A Brief Analysis by Professor Manohar V Dansingani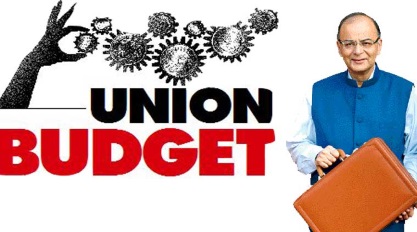 A budget is a statement of financial intent, no more, no less. It is not Aladdin's Lamp.
The Sensex rallied 486 points post budget, relieved that the budget did no damage.
Two adjectives define the Union Budget 2017 :
Sober
Disciplined
The Backdrop
Slow global growth (slowest recovery post-recession, worldwide)
U.K. grows at 2.5% (highest among developed economies)
Brexit….. uncertainties
Trumponomics…..can it lead to a black swan event?
Fear of normalization (increase) in interest rates in the U.S.A. & other countries
Rising protectionism & de-globalization
Anger over tax inversion
India & China going strong (but fears persist)
India
Demonetization…….medium-term effects are unpredictable
The numbers do not add up…..7.9% real growth (over 11% nominal growth) is not visible
L&T shed 14,000 people, due to challenging environment & slow economic growth
Infosys released 9,000 employees due to automation
Over US$ 11 billion have been withdrawn from Indian markets in the last few months
Huge savings on account of lower crude oil & commodity prices are unlikely to continue
Unemployment is a problem
Idle capacity exists across most industries
What was Needed
Stable economic regime
Focus on employment generation & manufacturing
Skill development & effective allocation to education, women empowerment, healthcare & sanitation
Clarity on GST & rationalization of tax structure
Increase in discretionary consumer spending (higher disposable income)
Poverty alleviation. "Massive Poverty & Obscene Inequality….rank alongside Slavery & Apartheid as social evils." Nelson Mandela
Boost to capex by the private sector
Infrastructure spending
All this: with fiscal constraints.
What was Delivered
The Good
Focus on farmers, agriculture & poverty alleviation
Infrastructure & housing got a fillip
Education, harnessing the power of broadband & virtual classrooms
Defence gets respect
Financial markets to become more robust & institutions to be strengthened
Railways move to accrual system of accounting from 2019
Use of Big Data
Fiscal Deficit @ 3.2% of GDP & Revenue Deficit @ 1.9% of GDP
The Question Marks
Demographic dividend has a life & will wane over time
Crude oil & commodity prices may not stay benign (crude has already doubled from its recent low)
Actual Fiscal & Revenue Deficits….will they look equally prudent?
With elections in several states, will there be slippages?
The Not-so-Good
Bank NPAs, no clear enunciation of the way forward. This can balloon into a serious threat
Tax evasion: time will tell whether the big fish are caught
The legacy of retrospective taxes still festers
Hopefully, in the near future, these ideas will be seriously considered:
Two slabs of Income Tax for individuals (on all sources of income)
Up-to ₹ 10 lakh NIL
Above ₹ 10 lakh 30%
Universal Basic Income. This requires shutting down several schemes & subsidies, but has the considerable advantages of transparency, convenience, direct benefits, no middle-men, zero slippages & above all, it maintains the dignity of the receiver & does not require proof of impoverishment in order to be eligible.
The Score
You rate the budget.
1 Does it Inspire Confidence?
2 Will it Stimulate Growth?
3 Will it Generate Employment?
4 Does it include Meaningful Action for Poverty Alleviation?
5 Is it Prudent & Do the Actions Match the Words?
6 Is it Relevant in the Global Context?
7 Is it Honest & Transparent?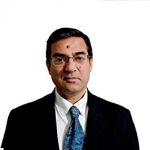 Professor Manohar V Dansingani, B.Com (Hons.), DBF, ACMA, CSCA, CSSBBP, MCSI
author, corporate trainer, professional investor
https://in.linkedin.com/in/manohar-dansingani-ba1b7587