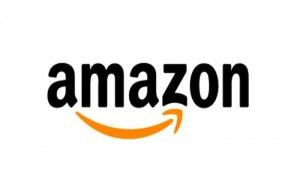 "Cadabra" was the magical name that Jeffrey Preston Bezos, founder of Amazon, initially wanted to give to Amazon in 1994, but was dropped off as it sounded more like "Cadaver", especially over phone. Even "Relentless" was thought upon to be this site's name and amazingly you can find this name ending you up at Amazon itself now. Finally ending up with "Amazon", on the most voluminous river of the world, Jeff Bezos always knew it wouldn't just be a Book store but the largest name behind E-Commerce.
Jeff's life always revolved around science and technology. After having graduated with two Bachelor of Science degrees in electrical engineering and computer science from Princeton University, he worked with Fitel, Banker's Trust and D.E. Shaw and Co. But this didn't suffice his intellectual needs, making him leave his well paying job as Vice President at D.E. Shaw and Co. to set a company that originally packing and shipping the online consignments in boxes from his two-car garage.
In the starting days, Jeff had a bell put up in the garage which rang every time a purchase was made using Amazon and all the employees used to gather around the screen to see who the customer was and if he/she was a known one. This served yet another purpose- encouraging employees and filling them with enthusiasm on every sale.
Amazon, launched back in 16 July, 1995 and with its twentieth year now, it's still running miles ahead other E-Commerce stores with its USP and core competency– cheapest product, that too available online. Amazon.com sold its very first book- Fluid Concepts and Creative Analogies: Computer Models of the Fundamental Mechanisms of Thought, by Douglas Hofstadter, in 1995. Success follows innovative ideas developing in the right path and Amazon proved this true within the very first month of launch. In a month's span, it had its product sold in all 50 states and 45 other countries. And continuing to write history in golden words, it expanded from selling books to being a retailer of every product ranging from diapers to golf carts, within a small time span. To cut costs, Bezos even made the office desks out of cheap doors, which were referred to as Door Desks. They are still made and used all over the world.
One can now buy a kindle, download and e-book and even purchase the couch on which to sit and read the whole day, all with just a click. Yes, you guessed it right, this "one-click purchase" was the innovation brought in by Amazon. And how can one forget the Amazon Web Services (AWS) , the one that allows so many of our favourite firms to rent storage and processing power on "The Cloud" and not pay to build and run their own data centres.
Amazon Prime, launched in 2005, gives the annual subscribers many perks like unlimited Cloud Storage, Amazon Instant videos and many more. Adding to this list, same day delivery has also been started from May 2015 onwards. With its 40 million subscribers which is much more than Netflix's domestic haul, Amazon remains to be the biggest retail even at the recession times since its inception.
E-reading was seen as a boon with the launch of Kindle in 2007. Maybe I miss the smell of old books a lot and the feel of paperbacks, but then undeniably Kindle revolutionized the reading methodology for the best. Kindle Fire, launched in 2011, gives stiff competition to Apple IPad by being of half the cost of the cheapest iPhone.
In 2000, its website had crashed when it was making $600 million per quarter. So it wasn't a big loss on the site crash. But when the same happened in 2013, 40 minute crash down made the firm lose $120,000 per minute. This clearly shows the growth rate of Amazon which is much more than the growth rate of Google and eBay.
Amazon changed its logo many times. Current logo of it shows "We're happy to deliver anything from "A" to "Z", anywhere", showing the smile with a dimple end at 'z'.
Today, Amazon owns many other firms and is even funding a private space travel company known as Blue Origin. The founder and CEO, Bezos is also a donor of $42 million and part of his Texas land for the construction of an underground clock designed to work for 10,000 years and known as "The Clock of The Long Now".
Hoping to see much more advanced technological Amazon trends with the onset of its 21st year after birth.