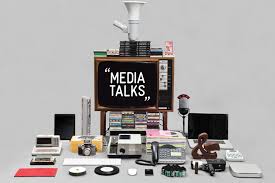 Understanding the working of a journalist is not a child's game. That running after the time bound reports or shoots, reaching the event spot to capture the right shots and running after those hectic interview schedules are the most challenging parts of a journalist's work.
A movie can showcase a journalist's life better than spoken or written words. There are several movies that have been made on lives of journalists and the nature of their work. Such movies can also help an aspiring journalist gain inspiration and experience. These are the few most acknowledged movies on journalists/journalism.

1) All the President's Men (1976)
This movie based on a book by same name was directed by Alan J. Pakula showcased the power of journalism for checking upon free media. It starred Robert RedFort & Dustin Hoffman investigating the Watergate scandal. The movie was followed by two other sequels forming a series of trilogy. When one sees how two junior reporters bought down the most powerful man in the world, one can see the power embedded in media and its agents.
2) Almost Famous (2000)
This movie is about a teenage aspiring journalist who gets his big break when he lands up a task by The Rolling Stone Magazine to interview an upcoming famous band. His love for music takes him to interview the leads of the music band, embarking upon a new journey altogether. Director Cameron Crowe uses the semi-autobiographical element making use of his experiences as a teenage writer for Rolling Stone himself. This movie is a must watch for a struggling Journalist.

3) Anchorman (2004)
This movie directed by Adam McKay is a take on the 1970s broadcast news culture of the male-dominated world, particularly in the Action News format. Ron Burgundy, played by Will Ferrell is outshone by his new female counterpart who makes him grow jealous and take a vulgar slip on TV. This movie makes us understand the prevalent cultures in past.

4) Balibo (2009)
This film is somewhat based upon a real life incident where a group of five journalists were killed and captured during the Indonesian invasion of East Timor in 1975. The movie is loosely based on the book Cover-Up, by Jill Jolliffe. The group of the journalists called the Balibo Five who sacrifice their life while reporting and doing their job. This movie is a real inspiration and a tribute to the dedicated agents of media.
Thus, one can watch movies like these to gain knowledge about the tasks and nature of the work of a journalist.