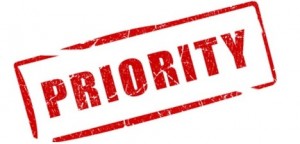 Leader is the one that leads or guides an group or an organization. But, these days leaders are not only difficult to find but present leaders are hard pressed with time for developing new leaders.
Every leader irrespective of what they are leading, need to cater to three priorities for fulfilling their responsibilities and out of numerous priorities, all leaders should have these critical three priorities
1. Know your objectives and have a plan for reaching them
Every leader should be aware of their objective of leading and the manner or plan to achieve it.
2. Build a team committed to achieving those reaching them
Every leader strives to develop a committed team which will put it's best so as to accomplish the goals and aims being given and shared by their leader.
3. Help each team member to give his or her best effort.
Leader should be accessible to team members so as to troubleshoot any problem before it becomes a calamity. Leader should also assist it's team members to give up their best performance and be an contributor in realization of goals, set henceforth.