Payment Banks- All that you wanted to know about the new payment bank licences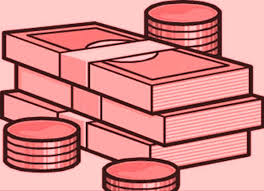 On 19th August 2015,Airtel,Reliance Industries and other 9 entities were given the 'in principle' approval for payment banks by RBI.
I can understand the many questions that are popping up in your mind when you just read this news.No worries!Here are a few points that will keep you well informed on payment banks.Just have a look.
1)MEANING-
Use your mobiles and not the traditional bank branches –yes this is what your new stripped down type of banks i.e. payment banks are all about.
2)THEIR CANS AND CANT'S-
-No loan offering.Can raise deposits of upto Rs. 1 lakh and have to pay interest on the balances.
-Remittances and transfers are all allowed through mobiles.
-Services like cashless purchases,automatic bill payments,chequeless transactions allowed through mobiles.
-ATM cards and Debit cards can be issued by them.
-Direct money transfer to banks allowed nearly cost free.
-Forex cards that are reusable as debit or ATM cards all over India can be provided to travellers.Forex services will also be provided at lower charges (compared to banks).
-Card acceptance mechanisms like 'APPLE PAY' to third parties can also be provided.
3) COMPANIES GIVEN THIS APPROVAL-
-Aditya Birla Nuvo Ltd
-Airtel M Commerce Services Ltd
-Cholamandalam Distribution Services Ltd
-Department of Posts
-Fino PayTech Ltd
-National Securities Depository Ltd
-Reliance Industries Ltd
-Dilip Shantilal Shanghvi
-Vijay Shekhar Sharma
-Tech Mahindra Ltd
-Vodafone m-pesa Ltd
4) WHY WILL THEY WIN?-This is the first time that private sector has been given a green signal by RBI for banking services. RBI hopes that payment banks will target the labourers,low income groups,small businesses e.t.c. and offer basic banking services at a low transaction cost.The poor citizens who use only cash will enter the world of formal banking.Moreover it's not feasible to have the branches of traditional banks in every nook and corner of the country.So here we have the mobiles that will provide a wide coverage at low cost making rural banking easy.A journey into a cashless economy is about to begin through this project.These banks will also help in implementing government's direct benefit transfer scheme.Under these schemes,subsidies (related to health,gas and education) are directly paid to beneficiaries' accounts.
Click here for government certification in Accounting, Banking & Finance