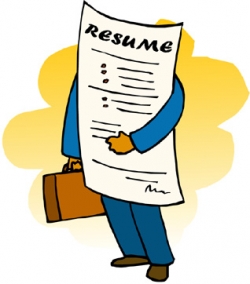 Various resources are present online for samples of resumes and cover letters and they act as an way guide to develop an eye-catching of your own.
Follow the listed below suggestions to develop an eye-catching resume which is easily noticed by employers
Research for effective resume writing.
Select a format for resume which best focuses on your skills and achievements.
Develop a resume that reflects your experiences and accomplishments in an elaborate manner.
Measurable goals or achievements should be highlighted under work experience as bullet points.
Specifically highlight specific skills and/or experiences which makes you stand out of the crowd of applicants.
Limit the length to a two ‐page resume.
Proof read the resume carefully to clear any spelling and punctuation errors and also verify that information written is correct.
Let a friend or relative review your resume and provide you feedback.