Working full time and have a startup plan?
6 ways to work on your startup while on a full-time job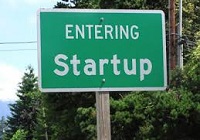 When starting a venture, perhaps the contemplation is how to support oneself, family and other responsibilities while working toward a consistent and an authentic source of income from the new venture. This can be a monotonous and fearsome time for anyone starting a venture. So the most common approach entrepreneurs adopt towards launching their ventures is that they perpetuate a regular, full time, work schedule as an employee while going for a new business. It is NEVER EASY to keep a 9 to 5 and launching or starting a business on the other side, but it is possible. You would have to keep a lot of activities on hold or you may find yourself socializing a bit less, but through hardwork and determination you'll get there eventually.
The following are six tips to build your entrepreneurial pursuit despite of your 9 to 5!!
THINK OF YOUR JOB AS A BLESSING:
Always remember that your job is significant towards the survival, so as it provides for your business start-up financially and helps in perpetuating a quality of life which would be absent without that paycheque. Or you'd have to spend your time scrutinizing over investors to raise money, so do not think of it as it's something dragging you down and aggrandize on this advantage. Be thankful for it.
MAXIMIZE YOUR TIME:
This is one of the most important tip to be successful, as when in a full-time job and in business, everything is about TIME MANAGEMENT. Consider the math, one has to work from 9 to 5, which takes 40 hours and 8 hours of sleep daily, that still leaves around 72 hours to work on your venture in a week. One has to sacrifice or maybe cut back on hobbies and which also means getting rid of the smartphones, because compiling time well and being efficient in business is the key to success.
HAVE SPECIFIC PLANS:
Thinking in advance is a pivotal process as making plans for future would help in reducing uncertainties or a lot time would go astray because working a job and building a company on the side can be immensely exhausting. Using the time decisively for your start-up and taking critical actions for the business is indispensable, as with so many responsibilities planning and organizing becomes consequential. So make sure you stick to setting strategies.
USE YOUR PERIOD OF EMPLOYMENT AS FUEL:
You may hate your job, use that as a fuel to motivate yourself to work at apex performance. Test out your ideas, know your abilities and weaknesses, acquire new skills which will help out in future, and give it your best while working a 9 to 5. Use having your job to overcome the fear and move towards independence obtained for getting out of the rat race.
ESTABLISH A TRUST:
Another tip for entrepreneurs is that they should depend on someone's advice or suggestions because working on a business idea on your own is challenging. So what you need to do is develop a brain trust on 3 to 5 people whose business expertise you value or you think would provide with a friendly feedback and special guidance – they can be your friends, family or co-workers etc. Once you make a personal board of directors, stay in touch with them as they would provide you with a sense of explicability.
START WITH A BIG CLIENT:
In any business, it's always beneficial to catch a big fish which would provide you with business. This can be done by approaching friends, family about your new venture and ask them for business – ask them to recommend it to their friends. One source of business can be your own employer, approach them as they always know who you are and will believe your work. So to catch a big client for your start-up to be successful in future, you'll need to step out of the bed of roses, face rejections in life and to approach a lot more clients because then only you'll get more customers for your business.
The more you've experienced the failure, the more it will make you a successful entrepreneur.
These days, entrepreneurship is all the rage but maybe just not all in is required. Having a job doesn't mean you can't take a dip in the entrepreneurial pool – instead use your job to push through to accomplish forward consistent actions in your business. So by keeping a daytime job, you are being smart and steady in development of your future as a self-employed owner.