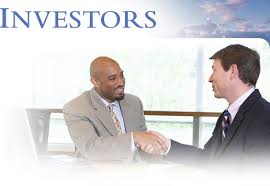 Just 3 months ago, a young 26 year-old co-founder and CEO of Housing.com was heralded as a role model for India's startup space after giving away his entire shareholding (almost 200 crores) to his staff.Just a month ago, he was shunned off by the board, firing him from the company he co-founded.Just a day ago, he gave a comic crazy interview where a sleep-deprived Rahul discussed his infamous 5 minute long board meeting (where he was fired!) and his new startup claiming to come back with 100x…[10x of last formula] within 30 days.
Housing.com, founded in 2012 and headquartered in Mumbai, was a brainchild of 12 IITians to offer solutions to finding, selling and renting homes across the nation and today it has quickly raised around 90 million dollars.
Rahul Yadav's highly entertaining stint as a CEO included him accusing prominent investors of vague misdeeds, publicly berating his directors, taunting other entrepreneurs and resigning and then not resigning and finally being fired!
HOW DID THIS HAPPEN? When Sequoia Capital (a Silicon Valley venture firm) fired a Rahul's staffer, Yadav accused Sequoia's MD of 'brainwashing' employees. In his own words he was quoted as saying,"If you don't stop messing around with me directly or even indirectly, I'll vacate the best of your firm".
By the end of April, Yadav openly derided his board committee, clashed with investors over personnel appointments and wrote that he didn't consider his directors "intellectually capable enough to have any sensible discussion" and thereby resigned. But he withdrew his resignation after a few days. Then followed an angel donation of gifting his entire stake (worth around 200 crores) to the company staff, which meant a year's pay….all at once!
His statement: "I'm just 26 and it's too early in life to get serious about money." At the same time, he challenged founders of other big e-commerce start-ups to do the same.
Also, in order to have some fun, he played a prank on media amid talks of Quikr taking over Housing.com, he later sent an email to his employees revealing that he answered positively to 50% journalists and negatively to other 50% about the possibility of takeover.
WHAT FOLLOWED? Rahul and board directors of Housing.com had a tumultuous relationship. When they have had enough, they simply fired him because "his behaviour towards investors, eco-system and the media was not befitting for a CEO and detrimental to the company".
After being fired publicly on July 1, Rahul moved on and at some point of time updated his Facebook page "Looking for a girlfriend. Interested people please drop me a message", which was obviously deleted later! Rahul's flamboyant ways of dissing people he didn't like, cost his CEO Job and plush apartment, which he no longer can afford!
Currently,he's working single handedly on a big project,to be out in 30 days.
There's a reason why a CEO should never call his investors dumb!