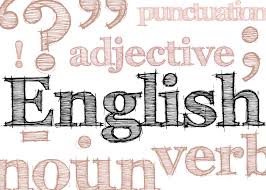 As we really know English is the need of today's era, so how you can best improve your English depends on where you live and particularly on whether or not you live in an English speaking community. If you hear English spoken every day and mix freely with English speaking people, that is on the whole an advantage. On the other hand , it is often confusing to have the whole language poured over you at once. Ideally a step-by-step course should accompany or lead up to this experience. It will also help a great deal if you can easily get the sort of English books in which you are interested.
Now let me suggest you one simple thing, Read as many books in English as you can ,not as a duty but for pleasure. Do not choose the most difficult books you find , with the idea of listing and learning as many new words as possible; choose what is likely to interest you and be sure in advance that it is not too hard. You should not have to be constantly looking up new words in the dictionary , for that deadens interest and checks real learning. Look up a word here and there, but as general policy , try to push ahead, guessing what words mean from the context.
It is extensive and not intensive reading that normally helps you to get interested in extra – reading and therby improve your English.
As you read , you will become more and more familiar with words and sentence patterns you already know, understand them and relate to the context that you are reading. Some people say that we cannot learn to speak a language better with the help of book. They normally believe that spoken language and written language are both different things. But it is not so, If we are able to connect the written language with that of spoken then we can learn any language.