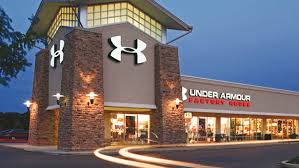 The economic turndown is adversely affecting the retail stores of various brands. A study shows that one out of about ten retail stores in shopping malls are on the verge of shutting down. Outlet stores, on the other hand are doing exceptionally well. The reasons for the same being as follows:
Goods sold at outlet stores are not the latest ones
Very often it does happen that the goods sold at the outlet stores are the ones that were first attempted to be sold at retail stores, but they failed to catch the customer's eyes. Usually they are the ones produced within the last one year. Though the products are a bit old, but they are of the same superior quality, and the company doesn't want to discard them. Hence selling them off at an outlet store is a great solution.
Goods sold at outlet stores might be of an inferior quality as compared to the ones sold in retail stores
Selling goods at an outlet stores is now such a big business that the companies have now starting manufacturing products that are meant for sale especially at the outlet stores only. These products are good, but not as good as the ones sold at retail stores. These are manufactured at a lower production cost. Though the customer cannot tell the difference by merely seeing the goods, but it does exist.
Operations of an outlet store are cheaper than a retail store
Outlet stores are usually located in suburban areas. Even though they are bigger in area, their maintenance cost is much lower than the retail stores that are located at prime spots in urban areas. This is due to the difference in rents of both. Also the outlet stores are not very fancy, they are rather very plain and simple and don't have any decorations. Hence it is profitable for a brand to operate via outlet stores.