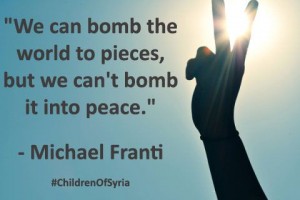 Just saw a fight.Yes parking issues indeed!I so much call it a fight because these days our very lives are governed by this phenomena.
Why can't we just understand each other and live in harmony.The person who had parked his car outside my neighbour's gate had come only to meet his ailing mother- in- law.My neighbour having no courtesy started shouting and gathered a lot of people who were mere spectators to all that was happening!This can be agreed that it was his parking area and the visitor could have parked the car somewhere else too!But why can't we resolve issues at peace.Why can't we show that little humanity that exists in us today.In other words why have we become so inhumane?
Right from the time our day starts till the time we are in bed,we are in constant stress.
We today have totally lost our innocence.An infant because of being totally unbiased or clever or for that matter having other such traits is loved by everyone.Why cant we be like that ?Why are we so enmeshed in such a cobweb which only exudes negativity?
Its very seldom in the current time to find people who don't harbour grudges against each other.We today have become so intolerable.Now it has become the order of the day to make any trivial issue a much talked about thing.
Forgiveness is also another such thing which has ceased to exist .It should be understood that forgiveness along with giving relief to the person who has wronged us,to a greater extent relieves us too.Infact the grave issue or the problem is that we today find it very difficult to forgive.
So learn to forgive as well as to seek forgiveness as all this would certainly help you be at peace and to be calm as well.Also give as much you can to others as giving does begin the receiving process:)