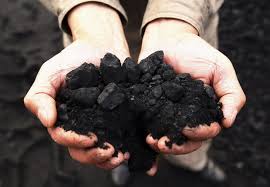 The Important Question in this dispute is 'How should we determine the correct price of coal?'
I am not going to analyze the arguments given by NTPC, CIL and the different experts but I am going to to highlight a fundamental and very important economic point – that the market process is the only correct way of discovering the correct price of any good. The Law of  Price says that at every hypothetical price that one may take up, every buyer demands a certain quantity of the good in question while every seller is ready to supply a certain quantity of the good.
But Coal is a producer good hence it may be that the Valuation of goods can be done is an another way. Prices of producers' goods are also eventually determined by the subjective valuations of all the individuals who constitute the market. Its valuations as producers based on their subjective assessment of the demand schedules of consumers' goods further determine the prices of producers' goods.
The reason of dispute between the two bodies is very simple. The market process has been disrupted by the establishment of two massive monopolies on the two sides of the coal exchange market . CIL and NTPC are both government entities with a monopoly on the supply of coal and the production of coal-based thermal power respectively. Hence, there is no real free market in coal. In the absence of a free market for coal, there cannot be a market process for the discovery of the price of coal. The act of creating these two monopolies is against the market process. Problems related to the pricing of coal are an inevitable outcome of such subversion.
The real solution would require breaking the monopoly of NTPC and CIL over their respective product markets. This breaking of monopolies will lead to emerging of private bodies. When there will be fragmentation in the markets of supply and demand of coal, it will lead to correct market process. It will leave the these private entities to decide the correct price. Hence, there will be lot of contradictions for such a solution but if we want to end this dispute of pricing then we need to adopt the market process.