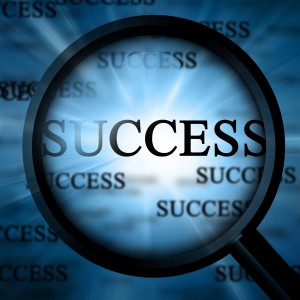 "Success is not the key to happiness
Happiness is the key to success.
If you love what you are doing
you will be successful."
– Buddha
What comes to your mind first when I say that a person is successful? Probably that he has got a great job with handsome package, his own house, a car and all. Well that is what most of us think when we hear the word success. But what about that poor bangle-seller who all his life has just wanted to feed his family properly and has been able to do so or an average man who has worked honestly all his life and is happy with his job even though his salary is average? Are these people failures as surely they do not fit into our definition of success? But who are we to undermine their struggle and call them losers when we see so many highly educated, well-to-do people going into depression while these people are happy with their lives. Have you ever given a thought that when these rich well-to-do people have everything that a successful man should have, then why they are not happy?
Success is a very subjective term. Everyone has their own definition of success. It is usually defined as accomplishment of goals. This accomplishment of goals is related to personal happiness of a person. In our culture a person who has a very good package but not happy is considered to be successful but a person with average salary but who is happy is not considered successful. It clearly means that success=good salary. But wasn't Gandhi ji successful because he didn't earn millions or was mother Teresa a failure because she spent all her life for the betterment of others. No. Success is all about achievement of any goal that you have set for your life, not others and you think that achieving that particular task will give you happiness.
Success is not only achieved by setting external goals but internal as well. One might just want to become a better human being. A person's journey to achieve his goal improves him from inside and provides him the strength to overcome similar struggles in life. An important thing to know here is that money is not an ingredient of success. Success is achieved when you get the sense of self-fulfilment and most importantly you are happy by the accomplishment of that task.
Click here for government certification in Life Skills