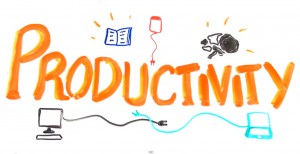 Internet amasses a pleothra of information.Like the genie from Aladdin , it presents us with all the desired content with a click of a button. For students,it's utility has increased manifold these days since all the best resources are presented at their disposal from the sample papers, ebooks to tutorials and online lectures. To extract the maximum out of internet, here are some of the applications which may help you to keep your favourite things organized, so that you can access them at your convenience.
1.Pocket
If you find yourself finding more interesting content than you have time to read, Pocket is exactly what you need. Pocket integrates into all the major platforms and allows you to save an article for later with a couple quick taps. Once it's been saved, you can get to it from any device and view it online or offline within the app's own excellent reading utility. Pocket also allows you to save videos and images for later viewing and share what you've saved with other Pocket users.
2.Evernote
It offers a robust notebook -like service that features regular to-do lists along with the ability to store and manage photos, handwritten notes, audio notes and articles from the Web.It syncs seamlessly across all platforms(iOS,Android and Web) and is also available as a desktop application.You can even attach files to your notes and and use the application for business purposes(it requires a fee).
3.Any.do
This application is your own to-do list manager with a bonus support in form of missed call reminder for Android users. Regardless of your platform, the service provides all the basic organizational tools you'd expect, including shared lists, folder-based organization, and calendar-like alerts for important tasks. It syncs with Google's Tasks system, too, so you can access from Gmail as well as from Any.do's own Web interface.
4.StayFocusd
If much of your online time gets wasted on social networking websites and you just can't bring youself to log out,StayFocusd might be the perfect application for you.It is a productivity extension for Google Chrome that helps you stay focused on work by restricting the amount of time you can spend on time-wasting websites. Once your allotted time has been used up, the sites you have blocked will be inaccessible for the rest of the day. It is highly configurable, allowing you to block or allow entire sites, specific subdomains, specific paths, specific pages, even specific in-page content (videos, games, images, forms, etc).
Click here for government certification in Information Technology