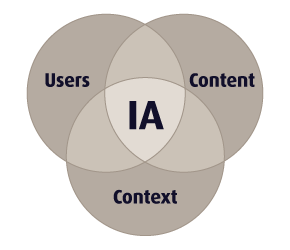 An IA diagram is not just a linked list kind-off a thing.
It is neither a sitemap nor a site navigator.
It basically shows how the content of the site are organized, also it depicts the hierarchical relationship between sections and sub sections.
The IA diagram is the final draft of your card sort.
While constructing the final IA diagram make sure your main headings are preceded by less important ones.
IA diagrams are not links, but hierarchical relationships between the contents of the site.
If they were links we would have a huge noodle like figure as our IA diagram, since different pages might be linked to each other.
If you want to create a IA diagram then Microsoft's Visio provides you with such features.