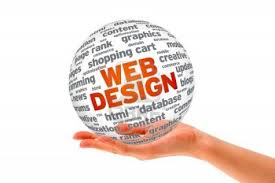 Website Design
Design is the process of creating and making aesthetic projects without any flaws and that too considerable to the audience and interactive and user friendly to them. With respect to the website it is the graphical model of a site which should be converted into a coded site.
Some of the ways in which good design can add value to your site include:
• By facilitating a visitor's online experience, e.g. through clear navigation and an intuitive structure.
• By interactive communication things like diagrams, charts and sometimes videos.
• By transmiting brand values like colours and logos.
• By creating or reinforcing a desired emotional response, e.g. through an appropriate use of imagery, colour and other elements.
The Website Design Process
Website Design is composed of several distinct disciplines, each of which embraces a range of skills. It is a collection of several inspiring innovations and new ideas. It should be taken care about design and should be done properly. The sequence in which these are employed tends to follow a given pattern, encompassing the following steps:
• Information Architecture
• Interaction Design
• Interface Design
• Navigation Design
• Information Design
• Visual Design
It should be taken care that there is no clear demarcation between these activities. In fact, some of them occur in parallel. For example, Interaction and Navigation Design handle a very similar set of challenges, i.e. how to move through a website.