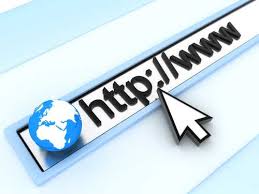 Service Level Agreement (SLA)
An SLA is a contract that stipulates commitments about the quality of service a Host will provide. Some of the most important aspects to include are:
1. Availability: At least 99% time it should be available, although there are many servers which offer 100% availability but they demand high. (Note: 0.1% equates to about 9 hours downtime per year.)
2. Reliability: It should be reliable i.e. it should not get down every time but 1 or 2 times a year can be managed.
3. Responsiveness: There should be no decline in speed for the users.
Website Addresses/Domain Names
Every device on the internet has a unique number called an IP address attached to it, e.g. 123.456.789.012. However, strings of numbers are difficult to remember, so a parallel system is also available. This allows addresses called 'Domain Names' to be created from alphabetical characters. A domain name is simply the identity of the computer to which it belongs. It is like the address of the computer to which the website is linked up and run and provided to other users. Domain names can be used in various purposes and networking specifications. In general it represents the name of Internet Protocol to which it belongs to. In 2014 around 271 million domain names were active.
Many variations on the format of a web address are possible. This type of configuration is possible because a web address is composed of several different parts. These are:
• Sub domain: By default it is www but it can be changed according to specifications.
• Second-level domain name: Its usually the name of your organisation to which it belongs.
• Top-level domain name: This can be .com,.gov,.ie depending upon the availability and requirements of website.
With regard to top-level domains, there is a huge variety to choose from. Some of these are open to anyone, others have highly restricted usage, e.g. .asia, .museum.