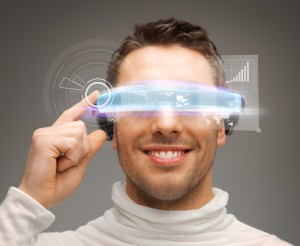 2015 will more likely see the release of extraordinary ways to view media. Google glasses is a type of wearable technology with an optical head-mounted display (OHMD).
Developing the web app for these kinds of wearable technologies is a great challenge in itself for developers. The Glass browser has a resolution of 640X360 pixels and it can be controlled with voice,by a touch sensors, current operating system is android comes with a backup of 570mAh internal lithium-ion battery with a 2 GB ram.main input devices which has been used in it to take input are Voice command through microphone, accelerometer, gyroscope, magnetometer, ambient light sensor, proximity sensor.
This wearable technology has made possible the further development in the augmented reality.
Click here for government certification in Information Technology