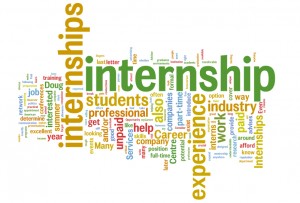 Vskills, a Government Initiative in Assessment to enhance employability announces Vskills Research based Internship Program starting 01 Aug., 2014. The internship program is available to individuals interested in conducting research on their chosen area of interest as listed on Vskills website.
Vskills is a prior learning assessment programme which provides the opportunity to candidates to get certified by appearing in standardized exams conducted throughout the nation at proctored centres.
Assessment and skill enhancement is the upcoming education vertical which will impact all industries. Vskills is at the forefront of skill assessment, seeks interns to gain exposure to this upcoming field and build their careers in the area of their interest.
In the program, the research analyst can opt for gaining exposure across various domains like Human resources, Marketing, Sales, Information Technology to name a few. Each intern will undergo internship by researching on topics of their interest, then writing on it from convenience of their home.
Intern not only develops deep knowledge on area of their interest but also get recognition by being highlighted on Vskills website, which is visited by hundreds of visitors daily. Weekly scoring is assigned to intern's submission based upon originality and it's traction on social media networks (Facebook, Twitter and LinkedIn). A Vskills Best Contributor certificate along with recommendation for Job opportunities is given to top three scorer interns.
Interested candidates should apply by sending your CV to [email protected] along with your area of interest from certifications and domain offered by Vskills (http://www.vskills.in/certification/certifications) or categories listed under Vskills Blog (http://vskills.in/certification/blog/).
Feel free to contact for any clarification or doubt.
Regards
Team Vskills