Vskills collaborated with National Service Scheme(NSS), IIT Roorkee for supporting student initiatives to increase awareness of the socio-economic problems in India.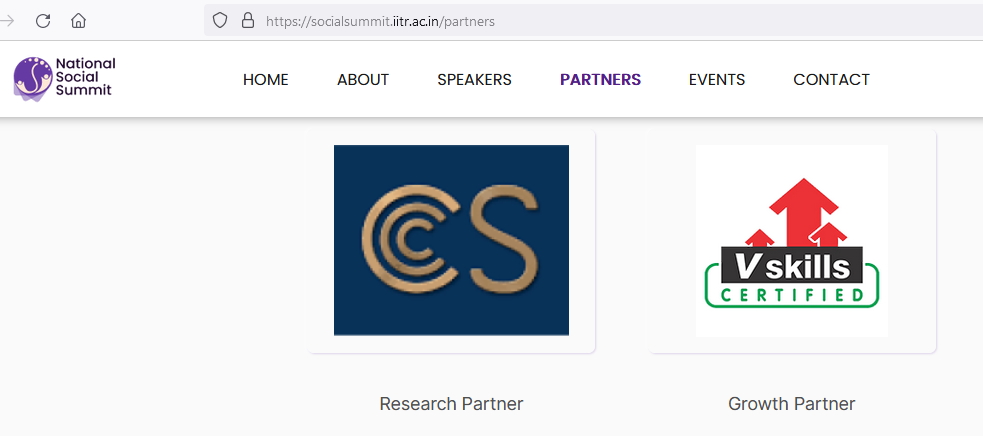 Vskills has been nominated as the growth partner for National Social Summit 2022. Winners of the various competitions during the event are rewarded by Vskills. Vskills initiative has focused the need for skill enhancements and career progression students can get by opting for Vskills certifications for the students of IIT Roorkee. The initiative also helps in increasing the awareness on socio-economic problems being faced by India and how students can play a vital role in addressing the same.
The event was well received on social media websites like Instagram as on the event website.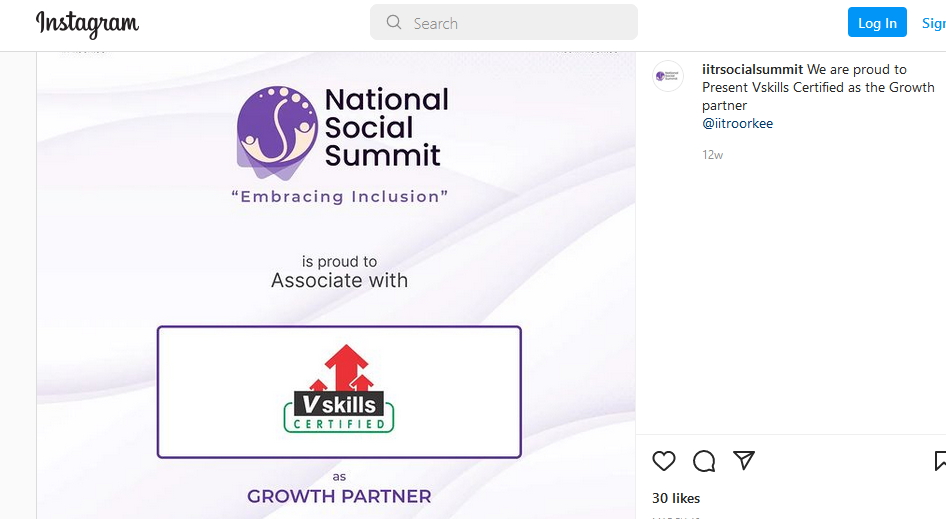 Vskills is a assessment and certification program.
Companies have benefited by hiring pre-certified candidates from Vskills and also use the certifications for their in house employee appraisals. The certification body is affiliated to various organizations and is managed professionally by IIM Alumni.
Tests are conducted in a secure and unbiased manner, and certificates are awarded based on merit of the candidates who qualify tests.
Vskills certifications are for relevant qualifications that help students/employees quantify and prove those skills that are valued by the employer and are in great demand.
Indian Institute of Technology – Roorkee is among the foremost of institutes of national importance in higher technological education and in engineering, basic and applied research. Since its establishment, the Institute has played a vital role in providing the technical manpower and know-how to the country and in pursuit of research. The Institute ranks amongst the best technological institutions in the world and has contributed to all sectors of technological development. It has also been considered a trend-setter in the area of education and research in the field of science, technology, and engineering. The Institute had celebrated its Sesquicentennial in October 1996 and now completed more than 170 years of its existence. It was converted to IIT on September 21, 2001. The Institute offers Bachelor's Degree courses in 10 disciplines of Engineering and Architecture and Postgraduate's Degree in 55 disciplines of Engineering, Applied Science, Architecture and planning. The Institute has facility for doctoral work in all Departments and Research Centres. ​The Institute admits students to B.Tech. and B.Arch. courses through the Joint Entrance Examination (JEE) conducted at various centres all over India.