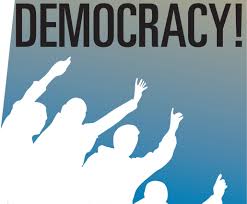 The most recent development in law that has stirred the social and political situation in the country is the striking down of Section 66A of the Information Technology Act by the Supreme Court of India, declaring it unconstitutional. The controversial provision made posting offensive content or material on or through the world wide web a offence punishable with up to three years in jail.
This section had been widely misused  by political powers to assert their influence with police in various states arresting innocent people for posting comments on the social network that were critical to either social and political issues or political leaders. The law therefore has been used in a number of instances to crack down on those who posted critical or divergent political views.
The court assessing the issue said that the law hit the root of two cardinal pillars of democracy, liberty and freedom of expression.  The court called the law vaguely worded and further added that the law went much beyond the reasonable restrictions put by the constitution of India on the freedom of speech as provided for in Article 19 of the constitution.
The IT Act, the containing document of this law was passed in 2000 but it was in the year 2008 that the amendment was made to the act and section 66A was added to it. The purpose given for the addition for section 66A was to punish for sending offensive messages in order to prevent a communal situation in the country.
Section 66A reads:
According to the act, any person who sends, by means of a computer resource or a communication device,-
(a) any information that is grossly offensive or has menacing character; or
(b) any information which he knows to be false, but for the purpose of causing annoyance, inconvenience, danger, obstruction, insult, injury, criminal intimidation, enmity, hatred or ill will, persistently by making use of such computer resource or a communication device,
(c) any electronic mail or electronic mail message for the purpose of causing annoyance or inconvenience or to deceive or to mislead the addressee or recipient about the origin of such messages, shall be punishable with imprisonment for a term which may extend to three years and with fine.
"Electronic mail" and "electronic mail message" means a message or information created or transmitted or received on a computer, computer system, computer resource or communication device including attachments in text, images, audio, video and any other electronic record, which may be transmitted with the message.
It was petitioners from NGO's, civil rights groups and a law student who filed for the quashing section 66A as it violates the basic right to freedom of expression. That was how the law could be struck down and the voices of dissent were no more suppressed by influence of political power.