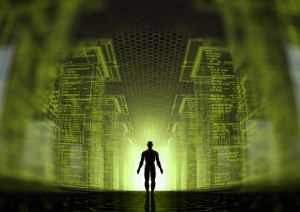 Nowadays the thin gap separating the real world and the virtual world has thinned to such an extent that many times both are confused for each other.
The virtual world has developed to such an extent that we don't need to leave the comfort of our house for anything at all. Everything is just a click away. Whatever you can think of its there in the Virtual World. From providing us with the opportunity to buy things, play games, interact with people, work using the cloud, order food and what not.
The virtual world has provided a place to the real world amongst itself. But, its also true that our life has become much simpler and efficient. Although the flip side is the lack of real interactions amongst people, ruining of the brick mortar businesses, etc.
So this is the reality now.
Click here for government certification in Electronics
Click here for government certification in Information Technology