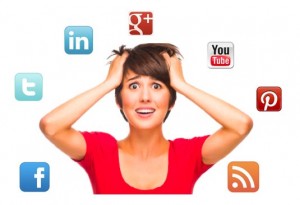 Social media is trending in modern India , but it is not just a trend of people . A way of connecting to larger world , a way to explore yourself , a way to interact with people ,share and much . now look at its other functions , it provides a platforms to interact with any person , to which our teenagers use benefits and then faces consequences .
Teenagers are worst victim of social media , now a days a pressure have been  build in public to upload photos , struggle for getting max likes and to be the most famous personality among peers  , unknowingly where they stand in real world . some pages on this  sites provides confessions platform . which is displayed publicly making their names hidden . confession which actually means to admit guilt is actually used for something else.  on these pages teens confesses about the girl/boy  they love , what someone feels about another person , whore comments on their teacher which is displayed publicly to all its users and since identity of confessor is being  hidden he/she  takes max advantage and the victim faces worst .
Social media is also in blame of increasingly poor relationship status in society . its a place for people where now love is build or relationship are build for the time both people are online . according of recent research and record of various psychologist it have found that emotional stress has being build in people and teens are easily proposing and making relationship through social networking .
It has hindered the efficiency of teens , almost  after every half an hour they are checking out  their phones  and making post .  students are the worst  victim of this habit .
Not only this it have made teens fake , many teens are found using their phone at every time,every place   , clicking photos of small to small moment and lacking  the will to enjoy the fun .
Social is best used if its used for official purpose such as getting knowledge of various things , getting connected to larger world , a place to interact with big organization and communication but its ironical that teens are using it for having an alternate world .
Click here for government certification in Social Media and Digital Media