The Future HR – Seven must have skills for the future HR Managers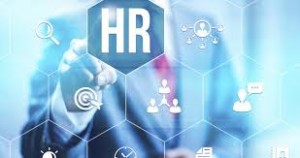 The role and the strategy adopted by Human Resource Managers change over time. The best cited example can be the Ulrich Model which was prevalent during the Gen Y is no more than a theory. This theory revolutionized the HR practices based on the technology developing and had more focus towards human resource development and cost implementation. These theories are out of date and the new generation managers need new models that can not only focus on developing the human resource but also to enable the profit driven model of the company.
The new HR managers are talented that they confuse old HR strategies with current trends in the field and develop their own model. The big MNCs have a special focus towards the human resource model to be followed since they understand the value of human resource. The new age HR managers must predominantly obtain or be born with skills such as
Digital Skills– HR managers must know to use current HR tools which saves time and can be easily used to analyze data and metrics.
Agility– With the change in organizational structure and external policies being so rapid, HR managers must be able to handle the changes and innovate necessary means to handle the changes.
Global Operating Skills– Every organization aims to be global and the HR managers must meet the demands to make the organization go global by changing its policies to meet the company needs.
Relationship Building– The new attributes are focused towards collaborative brainstorming rather than command and control.
Comprising of all these skills, the new HR should focus on three agenda to meet upon which are Talent Delivery, Governance and Engagement communities. The model which describes the perfect blend of these concepts is the futuristic model which current and future HR needs to understand, amend and follow.
Talent Delivery– It is for effective and efficient offerings and operations with human resource view.
Governance – To handle all the pivotal issues most delicately from management view.
Engagement Communities– To engage people to involve with themselves and other groups for better results and co-operation.
Human resource drives the profit as well as the growth of the organization. Companies which have had better HR practices and strategies have been the top, not because the rules are enjoyable but they realize the value of human resource.