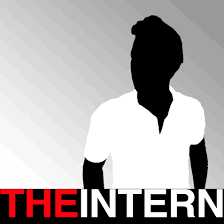 Different companies, how to get selected in them, how to choose and what to do while undertaking training?
Now as I said earlier it is generally believed that one should take plant training in 2 Year and designing training in 3 Year. But it depends on the student's interest too. According to me if you go for training in IInd Year then do not go for top companies since they do not consider 2 Year students seriously because you do not know many core subjects, so try and go for smaller production companies where you have some kind of a source and the company is willing to give you some kind of knowledge.
Another important factor while deciding is your job preference. You must know that usually in most production companies' jobs are tough because you have to work in long shifts and working environment is tough but you also get more salary as compared to designing companies. So, if do not want a hectic schedule and more bucks then production companies are not your cup of tea. Hence, it will be better for you to also take training in designing company.
Now remember try and take training in those production companies that give you a project to work upon. For this purpose students generally prefer private production companies. Some good production companies are RIL, Petronet LNG, IOCL, ONGC. Getting Training in these companies is an easy task. Now some excellent production companies are Halliburton, Cheveron, Shell, Exxon Mobil, Schlumberger, etc.
Getting training in them is very tough if you are not from IIT, you need to have a very good source to get training in them. But if you can get training in these companies then you also get Pre Placement Offer. Some other big Pharma companies also give PPO like GSK, Pfizer, Eli-Lilly, etc.
Some good designing companies where a Chemical Engineer can apply for training are Haldor Topsoe, Simon India, Petrofac, CB&I, GS Contruction & Engineering, Jacobs, Samsung Engineering, etc.
Once you get training in any company remember that you do not have to take it for the sake of certificate only instead you have to learn as much as you can, because questions are asked during the placement interviews regarding the training. Try and first take overview of the whole process and identify one particular section of that process and learn everything associated to that.
Click here for government certifications