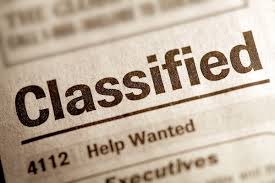 Advertising is a means to inform and influence the general public or as in the language of advertising we say "target audience".
Today we have thousands of ads on televisions, prints, radios and internet. But have you ever given a thought from where all these started. Was it after the advent of technology or it is the process dated back from the centuries from the time of dynasties which ruled over the golden bird?
Turning down the pages of history you will find various evidences of advertising. For example earlier the craftsmen used to put their mark on the goodies they used to make. There used to be signs painted on walls of building to signify what actually they sold. These signages are the forerunner of logos as we see them today.
The history of concrete advertising began with classified advertising. First time in India the ads got placed in the Hickey's Bengal Gazette (first newspaper in India). The hickey's gazette was more of a classified ad booklet rather than a proper newspaper. The first brand to be patented was horlicks "malted milk "in 1883.
The first ad agency was set by B.Duttaram in Mumbai in 1905. The targets at that time were British officers who ruled pre independence India. Later Indian ad agencies were slowly established and they started entering foreign owned ad agencies.
J.Walter Thomson was the first truly multinational agency set in 1926. The agency was hired to look after General Motors' Indian interest in the country.
In 1939, lever's advertising department launched Dalda the first major example of brand and marketing campaign specifically developed for India. Conceived by Harvey Duncan of LINTAS (Lever's international advertising agencies) the tin was designed as were different pack sizes. As an advertising gimmick a van with a huge round tin did the rounds in the metro cities of Mumbai, Calcutta and Delhi.
With the arrival of ad agencies with global branches smaller agencies began to disappear or got merged with larger ones. L.A.Stronach became Norvickson Advertising while Keymer was taken over by Benson into one of their companies called BOMAS that got finally changed into OGILVY & MATHER.
However the Calcutta branch of Keymer was taken over by its employees in 1955 and they named it Clarion. Interestingly, the director Satyajit Ray was at one time the employed here as a designer and illustrator.
In 1967the first commercial was aired on Vividh Bharti and the first TVC was seen in 1978. Various companies now started advertising on television and sponsoring various shows including Humlog and Yeh Jo Hai Zindagi.
Till now the products that were made in the country got the attention of advertising agencies. First foreign brand to indianite themselves was Lux and pears toilet soaps.
Many awards came into being to appreciate the good and creative work of the ad agencies. Cannes in France has become the biggest advertising award.
So far the ad agencies have seen many turns and today it has established itself well. The ads today are more moralistic, creative and effective.