Start- Up Success – How focusing on making a credible organization may be more important than chasing profits.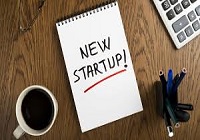 ENTREPRENEUR always look for the financial projection for a new start-up even before the project is built and market is still being defined . this is because its very important for them to know whether there is really a business from that idea.
In life creating something out of nothing is really rewarding . if you have a love for an start-up then you should not let it die. in order to increase the chance of your success ,here are few points which might help you to get a real start
Never define yourself as entry point ;my point is not about start-up are bad but if you want to be more than a small entrepreneurial project, so just stop calling yourself a start-up ,come-on its high time for you to put on your big boy paints and start calling your self a business. So these few tips might help you to get a start.
1. Change your thinking
You need to think what your start-up is going to create in terms of value and for whom you are creating this value.If you are thinking that the big giants like Google, Facebook and Twitter all such entrepreneur make all their money from advertising, but that's not how they started.they started with the problems of their customers because just like dog is man best friends and diamond is women best friend…just like that customer is entrepreneur best friend They first solved their user problem . You might not want to monetize directly from your customers but if you were gone would they miss you? That's value.
Don't try to monetize million of users instead think how to create a genuine ,tangible value for one person.
3. Change your environment
We all have read the quote "Birds of a feather flock together. I get it, I really do." If you are thinking to go through this insane learning curve that comes with starting a business then you are massively tempting to surround yourself with other people that are going through that same process.
In the world of start-up there are so many books must have read,attending networking event , the various exhibitions and you must be working at the co-location space . this language use to define a start-up
working with start-up environment is really exciting and fun-loving and is different from traditional office work of 9 to 5..its active 24 hours hours on various social media
Except that it is nuts!
If you really want to be a master start-up then stop playing in this crazy environment you are playing in.play in that environment where you clients stay. Adapt ourselves to the environment we're in just like human nature.
APART FROM ALL THIS ,YOU NEED TO HAVE A CREDIBLE FINANCIAL PROJECTION LIKE:
Financial projection must show a rational business strategy. —
I have read in a newspaper a start-up with financial projection of about 50 million which is impractical not even a Google and Facebook do that .its not a credible financial projection .
financial projection should show revenue ,profit and expenses ,funding.
2.Show a liquidity event and investors return at the end of the period.-—
if you really want to catch the eye of an investor on your start-up then you need to show a financial path which gives a satisfying return of approx 10 times of their investment.
3. Base on your funding request on projected cash shortfalls.
if you expect that in future there might be a shortfall in cash before breaking even ,it will be good for you to buffer that amount by 20% and ask the investor to cover the rest .in return your investor get an incentive of equity for e each investment amount
4. Explicitly include funding e expectation as a line item .
for all the start-up its very important to mark that funding inflows are not revenue ,its your need.
never shows projection with noted link.
IN SHORT ITS HIGH TIME TO DO SOME ACTION ,INSTEAD OF PAPER WORK BRING YOU IDEA THAT GIVE A BUSINESS TO THE ECONOMY
Conclusion :What I personally feel is ..its very easy to get an idea of business but applying the same in real life is really tough . It requires huge investment ,time,efforts and on the top people will be willing to work with you only if you create credibility . SO DON'T JUST FOLLOW PROFIT ,TRACK CREDIBILITY ..PROFIT WILL FOLLOW YOU.