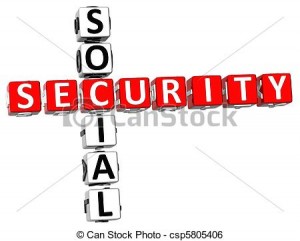 Social security is the protection given by the society to its members against contingencies of modern life such as sickness , unemployment , old age , invalidity , industrial accidents etc.
Objectives of social security . Social security measure aims at three things:
Compensation. Offer financial help when the worker is in a state of physical distress due to some accident , sickness , invalidity , disease and old age .
Restoration . Enables the worker to recover from the shocks caused by the human industrial work , rehabilitates and get on with his work in a usual manner .
Prevention . Extend monetary assistance to workers so that they can get rid of sickness , idleness , disease etc.
Social security measures in India :
Medical care (Employment State Insurance Act), Old Age Pension , Retirement Benefits , Maturity Benefits , Group Insurance , Survivor`s Benefit , Sickness Benefit in cash etc.
Since independence several laws have been enacted to provide a social security cover to industrial workers , especially in the organised sector.millions of workers in the unorganized sector ( agricultural laborers , cobblers , rural artisans , rickshaw pullers etc.) have remained outside the ambit of social security schemes . Due to paucity of funds , the govt . has not been able to come out with any comprehensive scheme ton provide for employment insurance to the jobless. Most existing schemes have several in build weaknesses such as overcrowding in ESI hospitals , non availability of medicines , legal hurdles in the way of compensation claims etc. as things stand now , the various schemes are somewhat fragmented resulting in wastage of critical resources. the government on its part has not undertaken any concrete measures to integrate various social security schemes . One often repeated complaint from employers is that they have to make separate contributions for various schemes , maintain separate accounts and remain accountable to different authorities for compliance and inspection.They would , given a choice , prefer to make contributions to only one authority which would take care of overall welfare of the employees . This would benefit the workers too , because they will not have to run from place to place to get benefits under various schemes . The govt. so far has only been able to scratch the surface as far as social security measures are concerned .