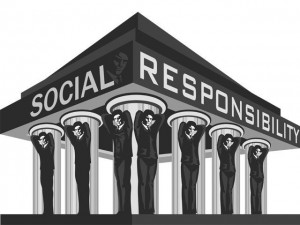 Ultimately, a social business is about participation with and by the respective customers and stakeholders in pursuit of an organization which is believed to be influentially connected to them through participative and collaborative processes. As a result, a social business is often considered better since it is able to respond to marketplace dynamics and competitive opportunities instantly than a traditionally organized or a managed firm. The efforts leading to the creation of a social business often begin with recognizing or creating an opportunity for participation among the significant customers as well as employees, or prominent stakeholders within community or similar social applications.
An important point to note here is that when social business practices are approached and implemented correctly, everyone wins. By bringing customers into the business, or directly involving stakeholders in the design and operation of the organizations with which they are associated, a steady flow of ultimately constructive ideas emerges. One of the biggest misconceptions about social media and the Social Web as regards business commentary is that it's all negative, that the participants are all complainers and whiners. Not so.
In a 2007 Zenith Optimedia study, of the 3 billion or so word of mouth conversations that occur worldwide, every day, about 2/3 of them involve or reference a product, brand, or piece of media. Moreover, positive mentions significantly outweighed negatives. The fact is, unless your business strategy is to generate negative comments I can think of a few outfits for whom that might actually be the case the Social Web very likely presents significant opportunity for building your business and improving it over time.
Through a considerable establishment of a social business starts with establishing a community or other social presence around in which the specific brand fits naturally whether through a casual presence on Twitter, a more involved Facebook business efficiency, or your own community that will certainly built for suppliers, partners, or customers. Element 14, an Indian electronics components supplier, offers engineers using its catalog a community that facilitates idea sharing, shared ratings, and collaboration around hardware solutions. The community is now a core component of Element 14's B2B go-to-market strategy: The engineer's community drives new applications, more timely information shared between engineers, and a stronger connection between Element 14 and its business customers.
Click here for government certification in Management