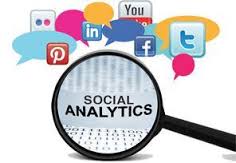 Create a Social The previous chapters have provided a basis for understanding how social media and Web 2.0 technologies are reshaping the relationship between Marketing, where the promise is created, and Operations, where the promise is kept. Building on the basics of managing conversations through decided behavior rather than attempts at control, this chapter presents the fundamentals of actual measurement.
Measurement is critical to building social media acceptance within an organization beyond the marketing department. Face book pages and Twitter profiles are useful as marketing extensions, no doubt about it. However, at this point in the book it is my hope that the really big levers of social technology (reshaping products and services; creating a robust, two-way, collaborative relationship with customers; and using what is learned throughout your organization) are starting to become apparent. Throughout this chapter is an underlying theme of the value of measurement and its role in determining a return on investment (ROI).
Business in Social Media is now a topic of concern and the major question that arise include what should be clear at this point is that without meaningful and quantitative measurement you stand essentially no chance of ever seeing social media and Web 2.0 technologies adopted through your organization. Why not, and why the central role for metrics?
Without the coordinated, committed help of the entire organization you stand no chance of winning and without quantitative measurement the universal language throughout most organizations you'll face an essentially undo-able job in trying to rally your larger team to understand why their participation beyond marketing is essential.
Social media analytics are at the core of putting the Social Web to work in business. When time is taken to understand the quantitative tools and measurement points, the Social Web is transformed from a source of largely unstructured qualitative data.
Click here for government certification in Digital Media