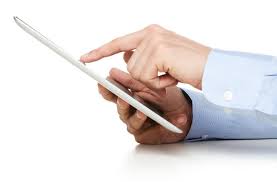 The article focuses an IT infrastructure that allows flexible and secure integration with the Internet and ERP systems and communication of data with customers and suppliers. The work presented here has been carried out in the context of ERP integration in company networks that include small and medium sized enterprises (SME). Recently supply chain management has focused on advanced planning and scheduling (APS). APS is demanding regarding various aspects. It relies on a large amount of data from all partners of a supply chain as well as on the high quality of the data provided. However, most company use smarter technologies for networking and integration. To integrate them in a SCM solution, it takes a lean IT infrastructure. Such an infrastructure has to take into account the following requirements:
Small and Medium Enterprises: Current Off-the shelf solutions place high demands on the IT infrastructure with respect to hardware and software acquisition costs and human resources. In particular SME are generally not able to fulfill such requirements and to carry the high acquisition and introduction costs of the software. This reduces the attractiveness of the SME as partner in a logistics and a production network and makes integration a technical challenge. The situation arises when one party involved in the supply chain has ERP and SCM software systems and the other parties have not involved. However, the party having ERP and SCM software systems tends integrating its suppliers into its supply chain.
Changing Supplier: In industries with a high fluctuation of demand, the set of company suppliers does change frequently. Establishing the exchange of SCM data and its integration into the own supply chain requires a fast and lean solution.
Control: Controlling a supply chain extends beyond the company's walls. Companies however require total control and monitoring of incoming and outgoing data. The presented infrastructure allows defining how often and at which time data is published and integrated. This scenario is typical for situations where the two parties involved have ERP and SCM software but are reluctant to grant each other access to their systems.
Security: Security is an essential requirement of the data transfer between the parties involved in the SCM network. Security is a prerequisite to establish a network of trust between supplier and consumer.
Flexibility: Flexibility of the IT infrastructure is needed to support fast-changing business processes, production environments and requirements from the ERP and SCM system. The presented infrastructure has been built to be highly configurable to adapt dynamically to changing environments and requirements. It has been built on a workflow model using components, which can be visually assembled and easily deployed.
Click here for government certification in Human Resources