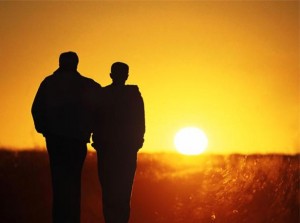 This is one of my college time effort, which fetched me second prize in elocution, partly because it was my original. Please do read and if you like, appreciate.
Life asks you to stand up ;
Up! To the tip of the Zenith ;
The zenith you need to conquer ;
While conquering the trifles beneath .
The Path you need to stroll ;
Strolled by those gone by !
Gone are those who achieved ;
Achievements that heroes ply!
The World awaits a Mastermind ;
To master his mind in the Dark !
While others keep on deceiving ;
For not the deceived is meant the Mark.
Electrify the Spirits of your Soul ;
For the soul is the most precious !
The precious time lies ahead ;
To waver the most cautious !
'Make hay while the Sun shines ;
Or the shine shimmers with time ;
The time of life we preserved ;
To revere the zeal from sublime!
Gone is the Past!
Gone are the Failures!
Gone are the Gloomy Days!
The days we cherish are the ones ;
The ones we really appraise !
For we Pray to mighty Lord !
Oh Lord ! This ugly maze ;
The hardness beholds the weakness ;
Weakness of struggles we face !
"Shine ! My Boy!" And his face lights up!
Up like a Comet in sky!
"Sky is the limit!" his father adheres ;
"The only word is 'TRY' !"