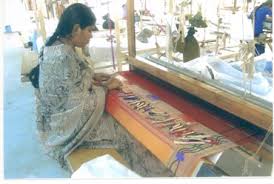 According to Economic Survey 2010-11, Small Scale Industries (SSI's) have played an important role in achieving the national objective of growth with equity and inclusion. SSI's have been entrusted with multiplicity of objectives such as:
1.Employment Generation- They are more labour intensive in nature i-e they require more units of labour and less capital and are best suited for solving the problem of unemployment.
2.Self Employment- They provide immense opportunities for self employment as they can be started with very less capital and training.
3.Less Capital intensive– They require relatively small amount of capital to produce a commodity as compared to large scale industries and thus are ideal to bring about industrial development in a country like India which is capital scarce.
4.Import Light– Low import requirement in the capital structure of SSI's reduces the need for foreign capital.
5.Export Promotion- The goods produced by them are in great demand in foreign countries, thus they offer vast opportunities for export promotion and earning valuable foreign exchange.
6.Equal Distribution of Income– They have a capacity to bring about more balanced distribution of income and wealth as they are generally set up in the backward areas.
7.Decentralisation of Industries– These are usually located in backward regions instead of already developed urban industrial hubs. Thus they promote the objective of regional development.
8.Support to Large Scale Industries- They are responsible for providing all the basic raw materials to the large scale industries which are the basis of their operations and development.
9.Agricultural Development- The development of SSI's will divert labour from agriculture to industries which will bring about a more desirable occupational structure. SSI's can bring about agricultural development through promotion of agro based industries like agricultural machinery, repairs and service workshops,etc.
Click here for government certifications