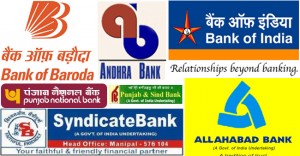 What are Government investments and how do they help?
Government has not pushed investments from its side last year has the fiscal deposit was 99%, which was unexpected. This brought difficulty for India to meet the credit rating standards.
In a recent meeting that happened among the bank's CEOs and prime minister, it was observed that public sector banks don't give a tough competition to private sector banks due to the regulations posed on them and also government's intervention in their freedom to work.
So, government of India has planned to leisure the regulations and also to restrict in intervening with public sector banks. Along with the decision made in order to enrich public sector bank's performance GOI has planned to invest 6990 crore in 9 public sector banks. This initiative has started with 870 crore in Punjab National Bank through equity capital.
Also, Banks have now decided to concentrate more on current and savings account (CASA), which will eventually lead to a reduction in cost of deposits and also can reduce the NPAs. GOI's investments into public sector banks will increase the banking activities in the upcoming years which may disseminate its effect on other sectors.
Click here for government certification in Accounting, Banking & Finance