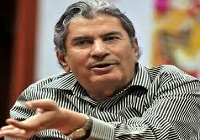 One of India's most well known editors, Vinod Mehta, had passed away on 8th March 2015. He left behind an extremely rich legacy in the form of Outlook, a magazine he worked on from it's inception in 1995, till 2012, when he finally decided to hang his boots.
In a career span that lasted 40 years as a print editor, Mehta edited several well-known newspapers of his time, including The Pioneer, Indian Post, The Sunday Observer and the Independent.
Born in 1942 in Rawalpandi, his family had migrated to India as refugees during the partition, and he had grown up in Lucknow, graduating from the University of Lucknow with a B.A degree.
He landed his first editorship in 1974 with Debonair, a men's magazine. He then went on to write many books, and edit many print publications.
Mehta remained the editor of Outlook for 17 years, without owning a stake in the publication – something that is becoming extremely rare these days.
Among those who bloomed under his guidance were some of the biggest names in the industry, including Coomi Kapoor, Sagarika Ghose – consulting editor, TOI; Saikat Dutta – the reporter behind the explosive Radia tapes.
Many of his deputy editors, including Tarun Tejpal, Manu Joseph, Anirudha Bahal, and Sandipan Deb, all of whom went on to launch their own publications or work as editor in chiefs.
As an editor he allowed his reporters and subordinates to operate and flourish in a democratic environment, constantly trying to insulate them from the negativity that arose from his conflicts with the proprietors.
When different perspectives of an issue were debated, he usually went ahead with the consensus of his reporters and sub-editors. Only once did he not adhere to majority consensus- when the entire country celebrated Vajpayee's government nuclear testing in 1998, the editorial department at Outlook too wanted to run a story with a congratulatory tone, but Mehta did not agree. Since he was the Editor-in-Chief, his viewpoint had prevailed, and the magazine was against the test. He later published a long essay by Arundhati Roy criticising the tests.
In 1997, under his editorship, Outlook had run a story on Dawood Ibrahim, titled 'India's Enemy No.1'. This story was done by one of his most trustworthy reporters, Ajith Pillai, who had a good experience reporting on crime and the Mumbai underworld. A few days after the story hit the stands, Pillai received a call from Chota Shakeel to withdraw the story and issue a public apology, or to "face the consequences". When Pillai approached Vinod Mehta, the editor refused to withdraw the story or apologise, and asked Pillai to calm down, as he was used to such threats.
What Mehta did then, was something that not many people would have done. The incident showed immense courage and grit on his part, and a firm resolve to stick to his principles.
But then Vinod Mehta was always a man of principles. He had quit as the editor from many publications on the account of principles, and or disagreements with the owners and proprietors. It was not easy for him to quit a job that he loved, and was so passionate about, but he couldn't stand proprietor's meddling with the editor's freedom and indulging in unethical practices. He chose to be temporarily unemployed rather than do something his conscience didn't allow for.
He did not even fear upsetting the richest men in India- Ratan Tata and Mukesh Ambani, and continued to publish stories critical of the business tycoons, even though he had worked for the Sunday Observer, a newspaper launched by Dhirubai Ambani.
One of the biggest highs of his career was the breaking of the Radia Tapes controversy in Outlook, when he exposed some of the biggest names in media, business and politics.
His memoirs Lucknow Boy and Editor Unplugged were very well received by the public and critics alike, and are a must read for anyone interested in Indian media.
A few months after his second book, Editor Unplugged was released, Mehta had been admitted in hospital. After battling a prolonged illness, he finally left for his final abode on 8th March 2015, and India had lost it's last generation of news editors with an impeccable integrity.