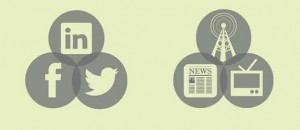 Today many students take help of the print media ,social media for their students but the question is that which one is better for the students?
The answer is both are better for the students but the thing to be worry is that which source is helpful for what age group of students.It means the students of primary classes should take the help of print media like newspapers/magazines where they can use their wits also and can choose the selective material for their study rather than copying the whole text because readymade study material is not available in print media as it is in social media.
If they copy the whole text available from Google they became addicted towards it ,every time whenever they get any such kind of homework which is not easy for them, they took the help of Google rather than using their own mind ,so in short they will become dependent on social media for their study work.
While the students of secondary level/college level ,they can take the help of both social media and print media and can present their views in most effective way .They can prepare their presentations including new clips ,some other relevant information from Google ,and can also add some slides which are available on social media.