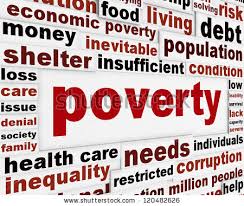 One of the most important problem from which India is fighting is poverty prevailing in country. Hence, in this blog I would like to share my information and ideas on how the methodology changed with in estimation of poverty.
The Planning Commission is the nodal agency in the Government of India for estimation of poverty.
It constitutes Groups from time to time to revisit the methodological issues related to the measurement of poverty so as to make the estimates more relevant to the contemporary economic situation.
Hence, with the time planning commission had many expert groups which worked to evolve a better system for estimating poverty in India.
The first was group was WORKING GROUP 1962. It recommended that the national minimum consumption expenditure should be Rs.20 per capita per month in rural areas and Rs. 25 in urban areas; in terms of 1960-61 prices. The poverty line excluded expenditure on health and education. It took recommendations of ICMR norms of 1958.
Next came TASK FORCE 1979 under Y.K. Alagh. They estimated poverty line separately for the all-India rural and urban areas as a population–weighted average of the age-gender-activity specific calorie allowances recommended by the Nutrition Expert Group (1968) by reference to the 1971 population Census. The estimated calorie norm was 2400 kcal per capita per day in rural areas and 2100 kcal per capita per day in urban areas. The monetary value being Rs.49.09(2400kcal) per capita per month in rural areas and Rs.56.64(2100 kcal) per capita per month in urban areas.
Then came EXPERT GROUP 1993 under lakdawala. Some Improvements were done by them. It disaggregated the national poverty lines defined by the Task Force (Alagh) into state-specific poverty lines in order to reflect the inter-state price differentials. Their estimation was based on pro-rata adjustment of NSS and NAS data. These were updated for subsequent years using state-specific price indices like CPIAL and CPIIW.
But it has some limitations too. With the time, the discrepancy in the data and result increased many fold. Every state had different prices hence a uniform poverty line could not have been a true indicator.
Today we have Rangarajan Committee working towards same goal. It is working very efficiently to measure poverty in India.