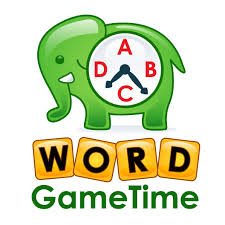 Vocabulary is an intrinsic part of the verbal section of many important tests. On the other hand, vocabulary usage is not limited to merely writing tests; it forms an integral part of our speech, writing and even thinking. The way we think is the way we express ourselves both in the written as well the spoken mode. Therefore, it pays to enrich your vocabulary!
Conventionally, we learn words through dictionary, which is by far the best methodology; however the task is a little daunting, its better if some fun is incorporated to remove the tedium. The best way to go about this is, just spend 15-20 minutes everyday playing word games. This will help in two ways. First, it will bring in some relief in the approach to prepare for entrance tests and second, it will help to learn through an interactive medium which helps to enhance retention.
RUZZLE – It is a fun and fast paced word game where you can challenge your friends or allow an opponent to be chose randomly who can find the most words in two minutes. Find as many words as possible. The letters may form words as long as they are connected to each other. The matches are played in 3 rounds and the highest total number of score wins. The rounds can be played when it suits you. You can get going as soon as you have 2 minutes to spare!
HANGMAN  – It is a very interesting word game which us available across all levels and a variety of subjects. In this game , the word to be guessed is represented by a row of dashes, giving the number of letters and category of the word. The game is over when the diagram, designed to look like a hanging man, is complete.
BOGGLE – Boggle is a board based word game and is played using a plastic grid of lettered dice, in which players try to find words in sequences of adjacent letters. The game starts by shaking an enclosed tray of 16 cube dice, all with a different letter printed on each of its sides. The dice are placed into a 4by 4 tray so that only the top letter of each cube is seen. A 3 minute sand timer is started and all players hunt for words that can be built from the letters of successively adjacent cubes. After three minutes have passed, all players stop writing and papers scored.
WORD MOLE – This game has been described as fun and educational. The object of the word mole fame is to form words using the letters in the garden. If you form a word using letters that are directly above, below, or beside each other in the garden, you receive new letters which you can use to form new words. Otherwise, holes appear in the garden, making it harder to form new words. You can substitute a hole with a new letter that is alongside the hole.
So what are you waiting for, GET SET GO ! Fancy your chances and improve your vocabulary.
Click here for government certifications